Grill 'n Rice - The Best Pakistani Restaurant in Riyadh
Nov 19, 2023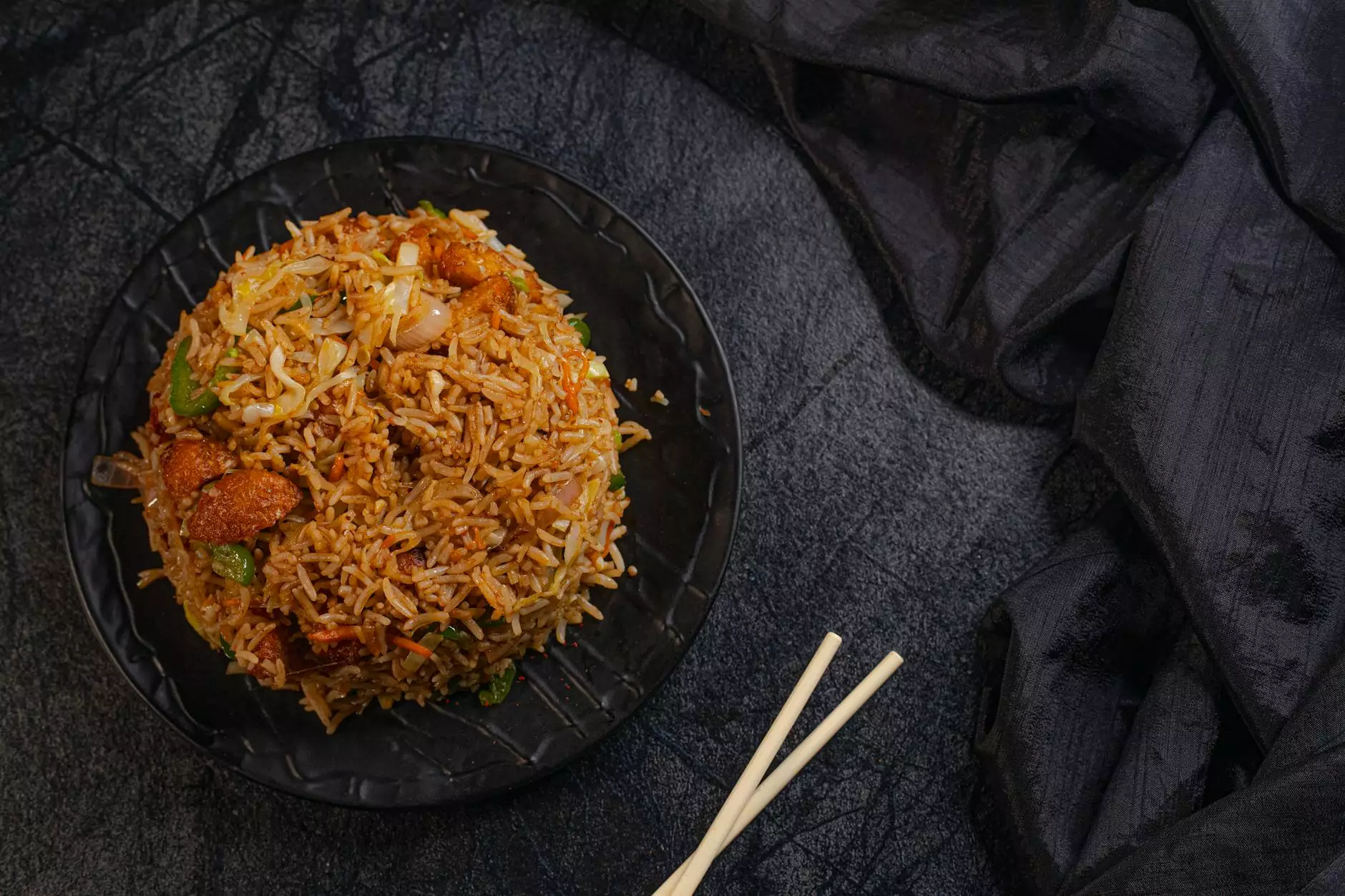 Experience the Authentic Flavors of South Asia at Our Restaurant
Looking for a Pakistani restaurant in Riyadh that perfectly blends the richness of Pakistani cuisine with the diverse Asian flavors? Look no further. Grill 'n Rice is your ultimate destination to embark on a culinary journey through the vibrant and aromatic world of South Asian cuisine.
Unparalleled Fusion of Pakistani, Korean, and Asian Delights
At Grill 'n Rice, we have masterfully crafted a menu that seamlessly combines the traditional flavors of Pakistani cuisine with the tantalizing tastes of Korea and other Asian nations. Our skilled chefs infuse dishes with a harmonious blend of spices, culinary techniques, and innovative presentations to create an unparalleled dining experience.
A Diverse Menu to Delight Your Taste Buds
Upon stepping into Grill 'n Rice, you'll be greeted by a menu that caters to all palates. From flavorful Pakistani kebabs to sizzling Korean barbecue, our restaurant offers a plethora of options to satisfy every craving. Here are some of our standout dishes:
Chicken Biryani: A fragrant blend of basmati rice, tender chicken, and aromatic spices cooked to perfection. Served with raita and salan sauce.
Gogi Gui: Traditional Korean barbecue featuring marinated beef or pork, grilled to smoky perfection. Served with an assortment of banchan (side dishes).
Haleem: A delicious Pakistani dish made with slow-cooked lentils, tender meat, and an assortment of spices. Comfort food at its finest.
Bibimbap: A popular Korean rice dish topped with an assortment of colorful vegetables, marinated meat, and a fried egg. Bursting with flavors and textures.
Naan Bread: Soft and fluffy Pakistani bread, perfect for scooping up savory curries and savoring the flavors.
Impeccable Service in a Warm and Inviting Ambiance
At Grill 'n Rice, we believe that exceptional food should be complemented by exceptional service. Our attentive and friendly staff ensures that your dining experience is nothing short of perfection. Whether you're visiting us for a casual lunch, a family dinner, or a special celebration, our aim is to make you feel welcome and cater to your every need.
Ambiance That Reflects South Asian Hospitality
The moment you step into Grill 'n Rice, you'll be immersed in an inviting ambiance that reflects the warmth and hospitality of South Asian culture. The tasteful decor, soft lighting, and comfortable seating make it the perfect setting for an intimate dinner or an enjoyable gathering with friends and family.
Conveniently Located for Your Dining Pleasure
Grill 'n Rice is conveniently located in Riyadh, making it easily accessible for both residents and tourists. Whether you're craving a hearty Pakistani meal or want to explore the innovative fusion dishes, our restaurant is just a short drive away. Indulge in our delectable offerings and experience the true taste of South Asia.
Unleash Your Taste Buds at Grill 'n Rice
Embark on a culinary adventure like no other at Grill 'n Rice, the top Pakistani restaurant in Riyadh that surpasses expectations and redefines fusion dining. Join us to savor the mouthwatering flavors of Pakistan, Korea, and Asia, all in one place. Book your table today and unleash your taste buds!
pakistani restaurant riyadh