Welcome to Gochu Korean Tacos - Pulled Pork
May 12, 2022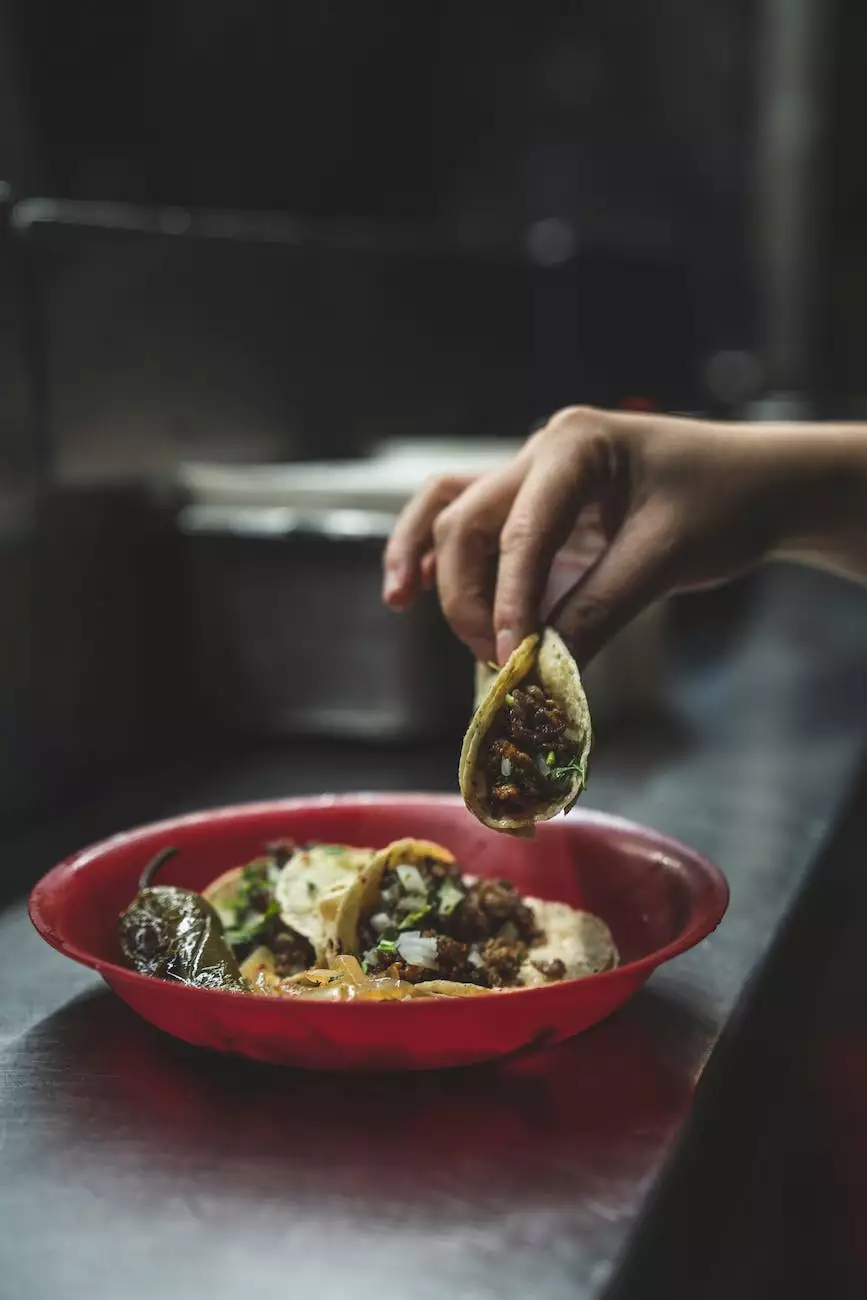 Welcome to Gochu Korean Tacos, the ultimate destination for authentic Korean tacos and flavorful dishes. We take pride in offering a diverse menu that caters to all taste preferences. In this page, we are excited to introduce you to our signature dish - Pulled Pork.
Experience the Tender and Flavorful Pulled Pork
At Gochu Korean Tacos, our Pulled Pork is prepared with utmost care and attention to detail. We understand that a great dish is not just about the taste, but also about the quality and tenderness of the meat. Our experienced chefs use high-quality pork, which is slow-cooked to perfection, ensuring a melt-in-your-mouth experience with every bite.
Our Pulled Pork is marinated with a special blend of Korean spices, giving it a unique and savory flavor profile. The combination of sweet and smoky notes, along with the tender texture, creates a truly unforgettable taste sensation. Whether you are a meat lover or a fan of Korean cuisine, our Pulled Pork is a must-try dish that will leave you craving for more.
Unparalleled Quality and Fresh Ingredients
At Gochu Korean Tacos, we prioritize using only the freshest and finest ingredients in all our dishes. We believe that quality ingredients are the foundation of exceptional flavors. When it comes to our Pulled Pork, we source premium pork cuts from trusted suppliers, ensuring that each bite is packed with deliciousness.
In addition to the high-quality meat, we use a carefully curated blend of spices and seasonings to enhance the natural flavors of the pork. Our commitment to using fresh and authentic ingredients sets us apart and guarantees an unforgettable dining experience.
Endless Ways to Enjoy Pulled Pork
Our Pulled Pork is versatile and can be enjoyed in various ways. Whether you prefer it served as a filling for our soft and warm tortillas, as part of a rice bowl, or as a topping for nachos, you can expect a burst of flavors in every bite.
Add a touch of freshness and crunch by pairing our Pulled Pork with our selection of homemade slaw and pickled vegetables. The combination of textures and flavors will take your taste buds on a delightful journey.
Visit Us Now and Indulge in Pulled Pork Perfection
If you are a fan of Korean cuisine or simply looking for a delicious and satisfying meal, visit Gochu Korean Tacos today and experience the irresistible delight of our Pulled Pork. Our team is dedicated to providing exceptional service and ensuring that every customer leaves with a smile.
Discover the incredible taste and tenderness of our Pulled Pork. Join us now and embark on a culinary adventure that will leave you craving for more. At Gochu Korean Tacos, we are proud to offer a unique dining experience that combines the best of Korean flavors with the comfort of tacos.