Welcome to Gochu Korean Tacos
Mar 7, 2018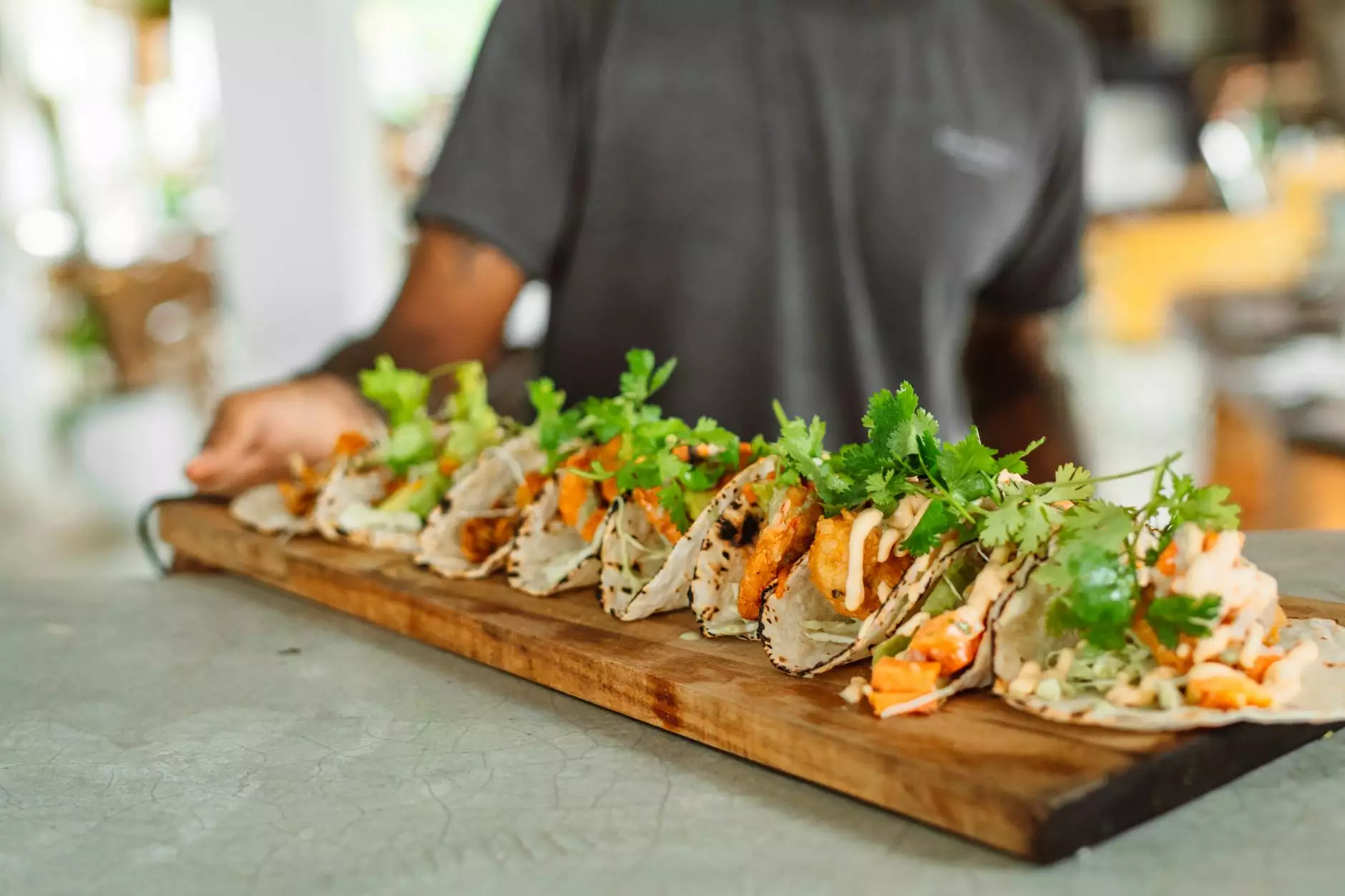 Catering Menu - Pibb's Rib Shack BBQ & Soul Food
Looking to cater your next event? Look no further! Gochu Korean Tacos offers a catering menu that will leave your guests craving for more. With our delectable fusion of Korean and Mexican cuisine, we aim to provide you with an unforgettable culinary experience.
Exquisite Menu Selection
At Gochu Korean Tacos, we pride ourselves on offering a diverse catering menu that caters to all tastes and preferences. Our menu is carefully curated to satisfy both meat lovers and vegetarians. Let's take a closer look at some of the mouthwatering options we have to offer:
Korean Tacos
Our signature Korean Tacos are a must-try for any event. These flavorful and succulent tacos combine the bold flavors of Korean cuisine with the convenience of Mexican street food. Each taco is expertly crafted with tender, marinated meats or savory vegetables, served with a variety of fresh toppings and homemade sauces. From bulgogi beef to spicy tofu, there's a taco to suit every palate.
Side Dishes
No meal is complete without delicious side dishes, and we've got you covered. Our catering menu includes a wide array of Korean-inspired sides that will complement your main course perfectly. From crispy Korean fried chicken and kimchi fried rice to refreshing cucumber salad and tangy kimchi, our side dishes are bursting with flavors that will leave your guests wanting more.
Drinks and Desserts
To quench your thirst and satisfy your sweet tooth, we offer a selection of refreshing drinks and delectable desserts. Whether you're in the mood for a traditional Korean rice punch or a refreshing fruit-infused iced tea, our drink options will keep your guests hydrated and happy. Finish off your meal with our delightful Korean-inspired desserts, including fluffy matcha green tea cake or mouthwatering red bean buns.
Unforgettable Culinary Experience
At Gochu Korean Tacos, we understand the importance of creating an unforgettable culinary experience for your guests. Our dedicated team of chefs and staff are committed to providing you with exceptional service and top-notch cuisine. When you choose Gochu Korean Tacos for your catering needs, you can rest assured that every detail will be taken care of.
Contact Us
Ready to elevate your catering experience? Contact us now to discuss your event requirements and customize a menu that suits your preferences. We offer flexible catering options to accommodate both small gatherings and large events. Let Gochu Korean Tacos make your next event a memorable one!
Why Choose Gochu Korean Tacos?
- Quality Ingredients: We prioritize using fresh, locally sourced ingredients to ensure the highest quality in our dishes.
- Fusion of Flavors: Our unique blend of Korean and Mexican flavors creates a culinary experience that is unlike any other.
- Attention to Detail: From presentation to taste, we pay attention to every detail to ensure your guests are impressed.
- Customizable Menus: We work closely with you to create a tailored menu that fits your specific event needs.
- Professional Staff: Our friendly and professional staff will ensure a seamless catering experience from start to finish.
Get Started Today!
Don't wait any longer! Contact Gochu Korean Tacos today and let us take care of all your catering needs. We guarantee to provide you and your guests with an exceptional culinary experience that will leave a lasting impression. Trust the experts and make your event a memorable one!