Arepa Carne Asada - Gochu Korean Tacos
Sep 13, 2023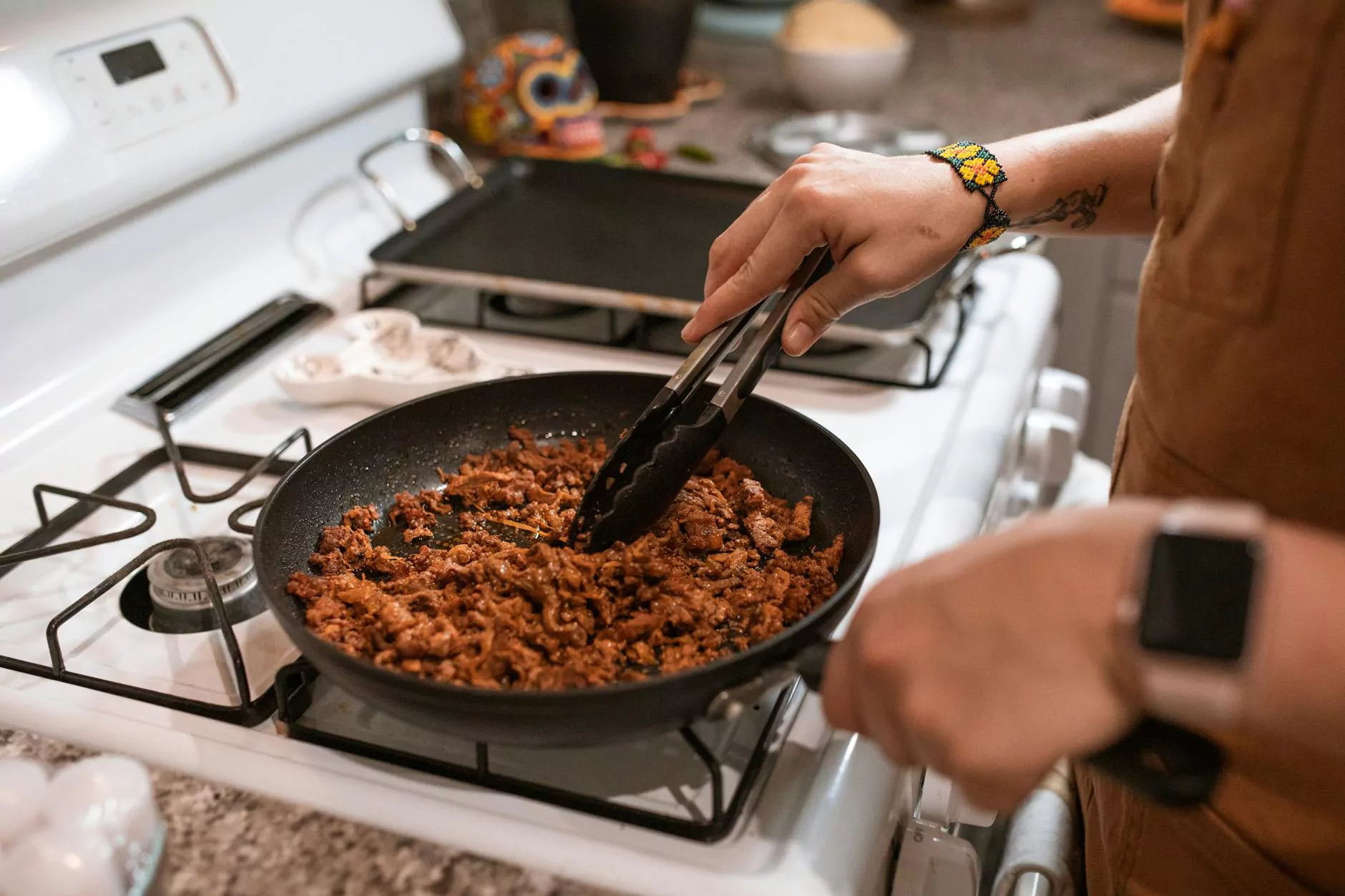 About Gochu Korean Tacos
Welcome to Gochu Korean Tacos, your ultimate destination for unique and delicious fusion cuisine. We take pride in offering an exceptional dining experience and bringing together the flavors of Korean and Mexican cuisine. Our expert chefs fuse traditional recipes with innovative techniques, resulting in mouthwatering dishes that satisfy even the most discerning palates.
Introducing the Arepa Carne Asada
Prepare yourself for a culinary delight with our signature dish, the Arepa Carne Asada. This delectable creation showcases the perfect blend of flavors and textures. Our Arepa Carne Asada features tender and flavorful grilled beef, marinated in a harmonious combination of traditional Korean spices and Mexican seasonings.
Key Features of the Arepa Carne Asada
Our Arepa Carne Asada stands out due to its unique characteristics:
Mouthwatering Grilled Beef: Tender and juicy beef, cooked to perfection and infused with a flavorful marinade.
Fusion of Flavors: Experience the best of both worlds with the fusion of Korean and Mexican spices, resulting in an explosion of taste.
Authentic Arepa: Our dish is served on a traditional corn arepa, providing a delightful contrast to the savory beef.
Accompaniments: Enjoy your Arepa Carne Asada with a variety of complementary toppings, such as fresh salsa, avocado, and cilantro.
Made with Love: Our skilled chefs carefully craft every Arepa Carne Asada with love and attention to detail, ensuring a memorable dining experience.
Order Your Arepa Carne Asada
At Gochu Korean Tacos, we understand that food should not only be delicious but also easily accessible. That's why we offer the convenience of online ordering through our eCommerce website. Ordering your Arepa Carne Asada is just a few clicks away!
Why Choose Gochu Korean Tacos?
Here are a few reasons why we believe Gochu Korean Tacos is the best choice for your dining experience:
Quality Ingredients: We source only the freshest and highest quality ingredients to ensure that every bite is flavorful and satisfying.
Fusion Expertise: With years of experience in Korean and Mexican cuisine, our chefs are masters of fusion cooking, guaranteeing an unforgettable dining experience.
Unparalleled Flavors: Our menu is filled with unique dishes that combine the best of both worlds, bringing together the bold and vibrant flavors of Korea and Mexico.
Exceptional Service: At Gochu Korean Tacos, we prioritize your satisfaction. Our friendly staff is dedicated to providing excellent service and ensuring that your dining experience exceeds your expectations.
Convenient Online Ordering: Our eCommerce platform offers a user-friendly interface that allows you to browse our menu, customize your order, and have it delivered right to your doorstep.
Experience the Fusion Delight Today
Are you ready to embark on a culinary journey of flavors? Visit our eCommerce website now and order your Arepa Carne Asada from Gochu Korean Tacos. Savor the perfect marriage of Korean and Mexican cuisine, and let your taste buds be amazed!
Join us at Gochu Korean Tacos and discover a world of fusion delights that will leave you craving for more. Indulge in our Arepa Carne Asada and experience an explosion of flavors like never before.