Patacón Carne Mechada - Gochu Korean Tacos
Jun 23, 2021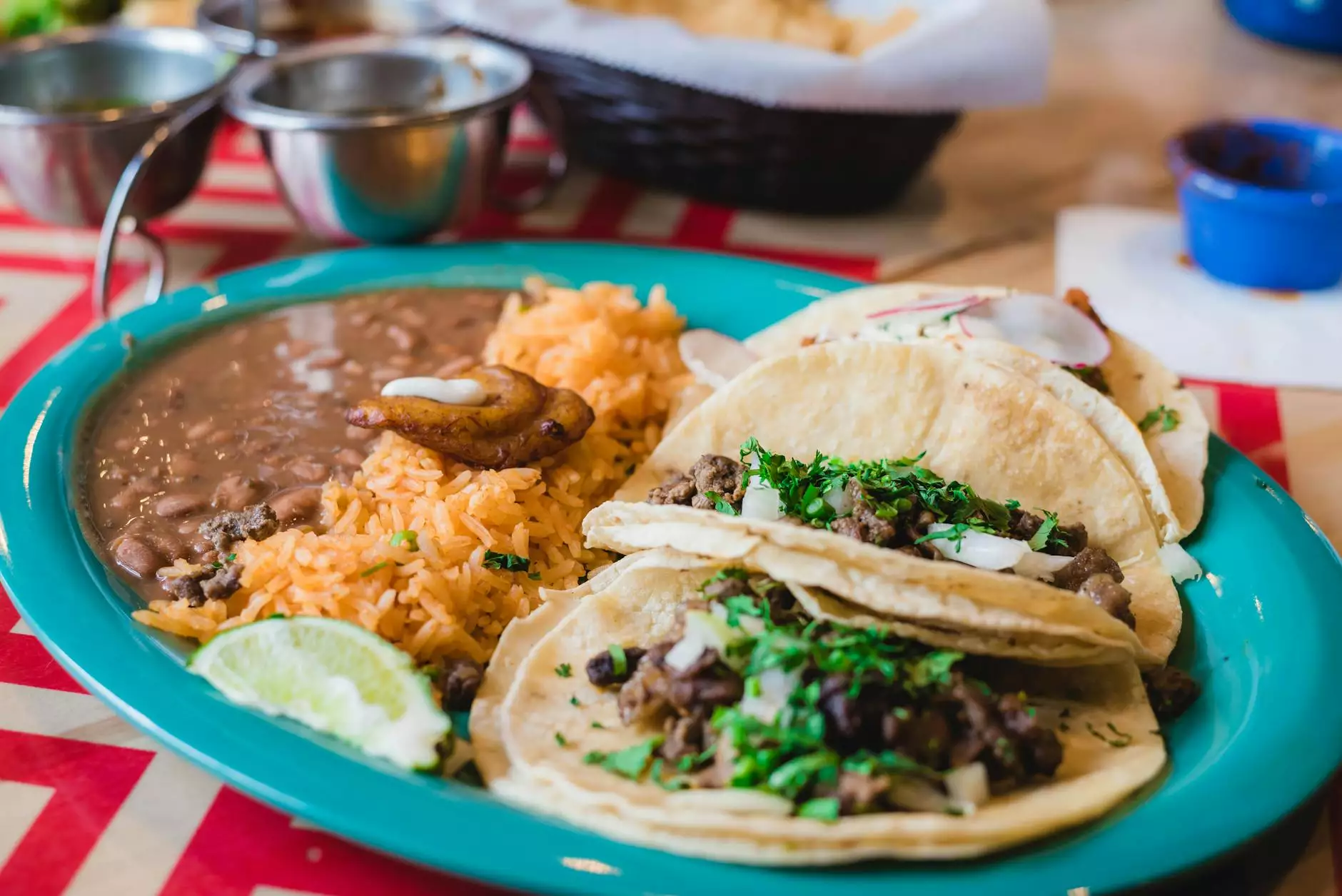 Discover the Perfect Fusion: Korean and Latin Flavors
Welcome to Gochu Korean Tacos, your ultimate destination for mouthwatering fusion cuisine. Our Patacón Carne Mechada is a true sensation that combines the best of Korean and Latin flavors in a single dish. Experience the ultimate taste adventure that will leave you craving for more.
Indulge in Authentic Patacón Carne Mechada
At Gochu Korean Tacos, we take pride in crafting the most authentic Patacón Carne Mechada you'll find anywhere. Our skilled chefs combine traditional Korean techniques with Latin culinary expertise to elevate this classic dish to new heights.
The Patacón Carne Mechada features a base of crispy plantain-based "patacón" instead of the traditional corn or flour tortillas. This innovative twist adds a unique texture and flavor profile. Our succulent slow-cooked beef "carne mechada" is then delicately placed on top, accompanied by fresh vegetables and our signature secret sauces.
The slow-cooked beef is marinated for hours, allowing the flavors to meld together, resulting in tender and juicy meat that melts in your mouth with each bite. The combination of the crispy patacón, savory beef, and vibrant vegetables creates an explosion of flavors that will tantalize your taste buds.
Unparalleled Quality and Freshness
At Gochu Korean Tacos, we prioritize quality and freshness above all else. We source only the finest ingredients to ensure that every Patacón Carne Mechada we serve is a masterpiece. Our commitment to using local and sustainable produce not only enhances the flavors but also supports the community.
Each Patacón Carne Mechada is carefully handcrafted with love and attention to detail. Our dedicated team of passionate culinary experts takes pride in delivering an unforgettable dining experience with every plate.
Order Your Patacón Carne Mechada Now
Are you ready to embark on a culinary journey unlike any other? Order your Patacón Carne Mechada from Gochu Korean Tacos today and experience the perfect blend of Korean and Latin flavors. Treat your taste buds to an explosion of taste and indulge in the finest fusion cuisine available.
Why Choose Gochu Korean Tacos
Unrivaled fusion cuisine combining Korean and Latin flavors.
Authentic and handcrafted Patacón Carne Mechada created by skilled chefs.
Only the freshest and highest quality ingredients are used.
Supporting local and sustainable sources for ingredients.
Prompt and convenient online ordering system.
Exceptional customer service with a focus on customer satisfaction.
Experience the Ultimate Culinary Delight
Don't miss out on the opportunity to savor the divine taste of our Patacón Carne Mechada. Place your order now and let Gochu Korean Tacos redefine your concept of fusion cuisine. Experience the perfect harmony of Korean and Latin flavors that will leave you craving for more!
Visit Gochu Korean Tacos
Visit Gochu Korean Tacos today and indulge in an extraordinary culinary experience that will captivate your senses. We guarantee that our Patacón Carne Mechada will leave a lasting impression on your taste buds. Join us and discover the epitome of fusion cuisine in a warm and welcoming environment.