The Savants Of Soul ft. Raspberry Pie - Pineapples EGAD at Gochu Korean Tacos
Jul 24, 2022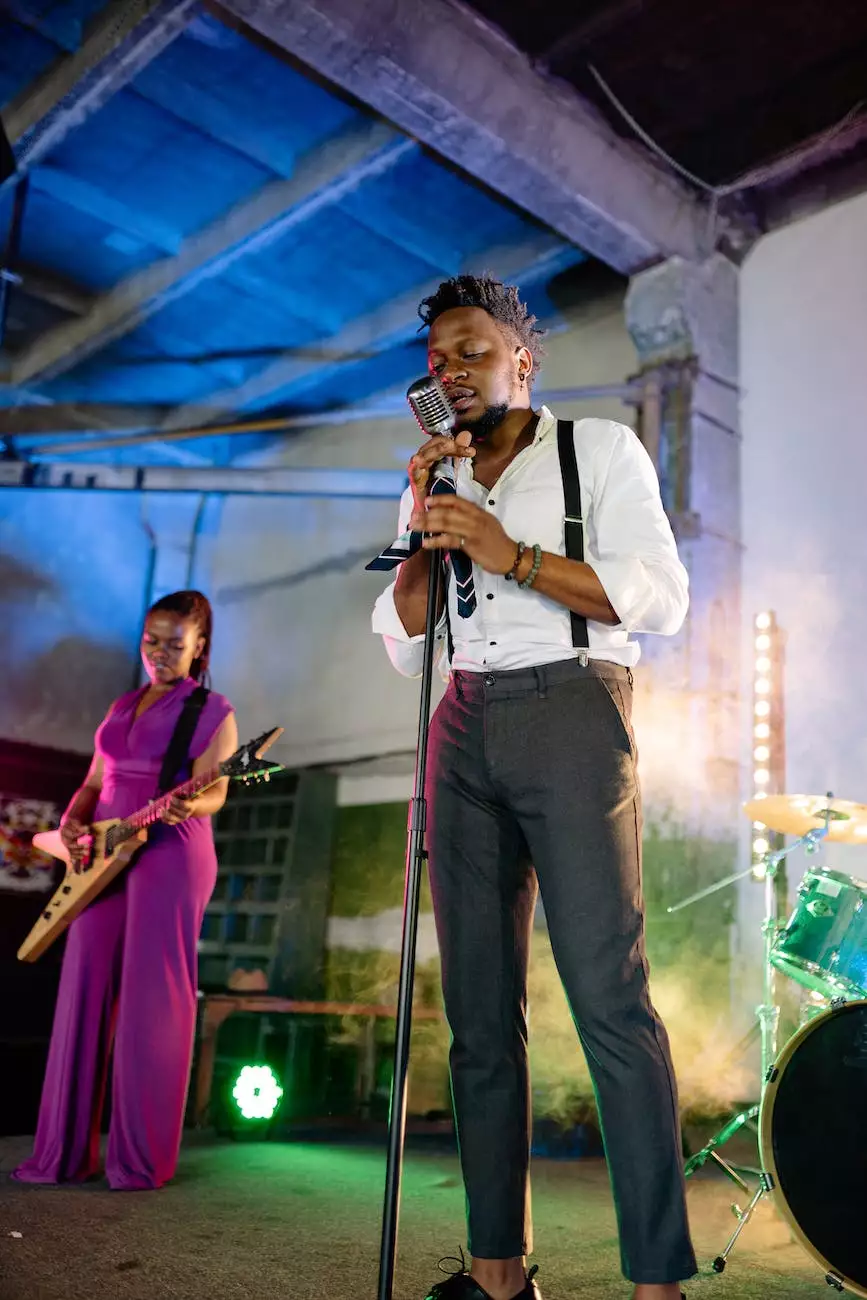 Experience the Soulful Melodies
Prepare yourself for an unforgettable evening as Gochu Korean Tacos proudly presents The Savants Of Soul ft. Raspberry Pie - Pineapples EGAD. Get ready to groove to the rhythm and be enthralled by their mesmerizing performance.
The Savants Of Soul are known for their impeccable blend of classic soul, funk, and R&B music. With their passionate and energetic stage presence, they never fail to captivate the audience. And now, they are joined by Raspberry Pie - Pineapples EGAD, an up-and-coming sensation, adding incredible depth and soul to every note.
Savor the Flavors of Gochu Korean Tacos
While you indulge in the soulful melodies, satisfy your taste buds with the delectable offerings at Gochu Korean Tacos. We take pride in offering a unique fusion of Korean and Mexican cuisine, creating a harmonious blend of flavors that will leave you craving for more.
Our signature Korean tacos are made with the finest ingredients, carefully selected to ensure quality and taste. The juicy and tender marinated meats, coupled with fresh vegetables and homemade sauces, create a mouthwatering combination that will transport you to flavor paradise.
A Diverse Menu to Delight You
At Gochu Korean Tacos, we offer a diverse menu to suit every palate. From traditional beef bulgogi tacos to spicy tofu tacos, our options cater to both meat lovers and vegetarians. Each taco is meticulously prepared to perfection, allowing you to experience the full spectrum of flavors.
In addition to our renowned tacos, we also serve other Korean-inspired dishes such as bibimbap, kimchi fried rice, and mandu. Don't forget to complement your meal with a refreshing Korean beverage or a specialty cocktail from our extensive drink menu.
Exceptional Dining Atmosphere
When you visit Gochu Korean Tacos for The Savants Of Soul ft. Raspberry Pie - Pineapples EGAD, you'll experience more than just a meal. Our vibrant and welcoming atmosphere sets the stage for a truly unforgettable evening. As you enjoy the soulful melodies, our attentive staff will ensure that your dining experience is nothing short of exceptional.
Whether you're planning a romantic date, a night out with friends, or hosting a private event, our spacious and stylish restaurant provides the perfect setting. Immerse yourself in the lively ambiance and embrace the joyous celebration of music and food.
Join Us for an Unforgettable Evening
Mark your calendars and join us at Gochu Korean Tacos to witness The Savants Of Soul ft. Raspberry Pie - Pineapples EGAD. Experience the magic that happens when soulful melodies and mouthwatering flavors come together.
Visit our eCommerce & Shopping - Food & Supplements page for more details, including ticket availability and the option to pre-order our tantalizing Korean tacos. Secure your spot and prepare to embark on a transcendent journey of music and gastronomy.