Group Dining at Gochu Korean Tacos
Nov 26, 2017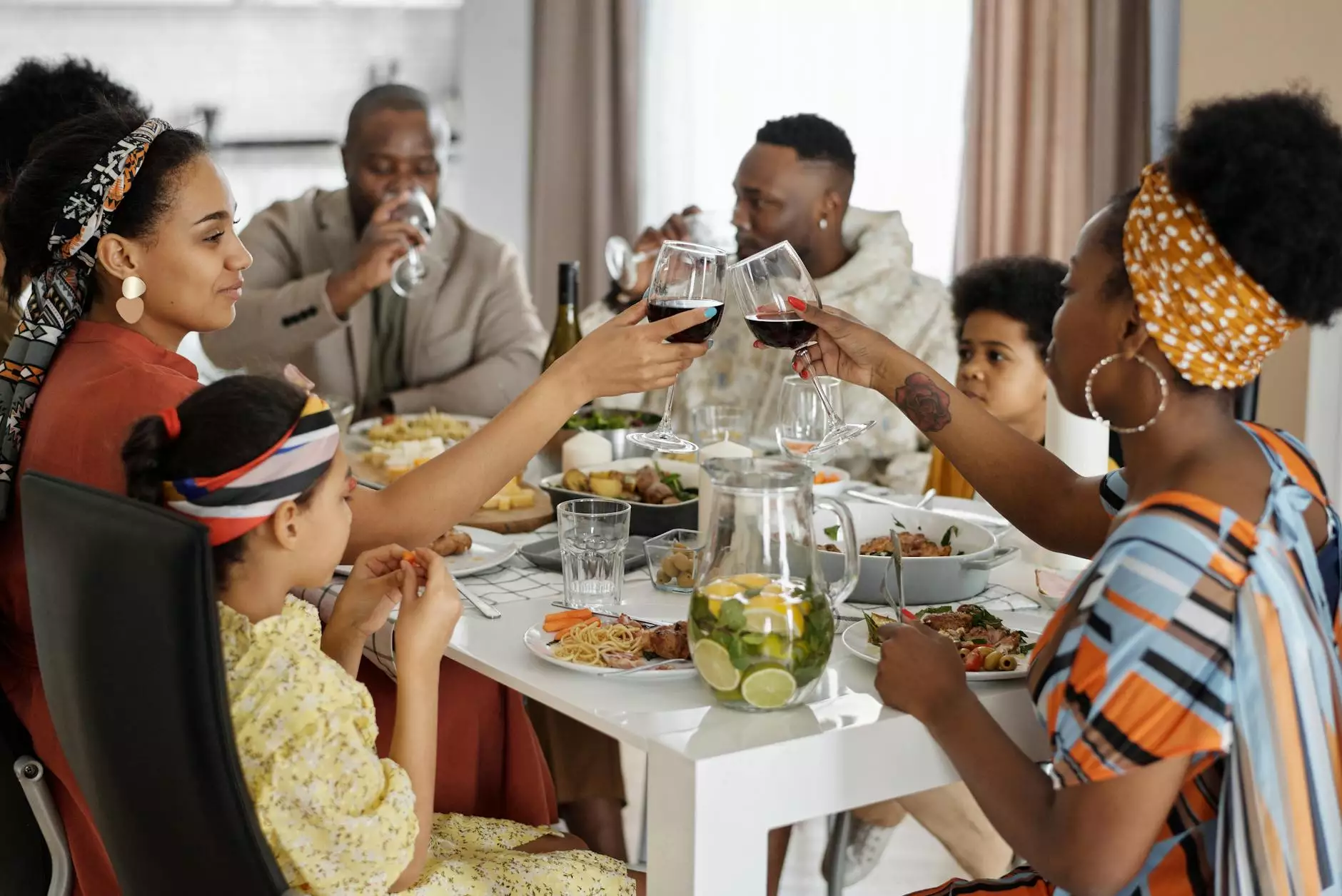 Welcome to Gochu Korean Tacos, your ultimate destination for group dining and private events. If you're looking to create a memorable experience for your special occasion, our team is here to provide you with exceptional service, a stylish venue, and a mouthwatering menu that will leave your guests in awe.
Indulge in Our Delectable Menu
At Gochu Korean Tacos, we are passionate about delivering incredible flavors and unique dining experiences. Our menu is carefully crafted with a fusion of traditional Korean cuisine and modern techniques, ensuring a tantalizing culinary experience for all. From savory tacos to succulent barbecue, our dishes showcase the best of Korean-inspired flavors, perfectly complemented by fresh ingredients and expertly paired sauces.
We understand that every event is unique, which is why we offer customizable menu options that cater to various dietary preferences and requirements. Whether you have vegan or gluten-free guests, our dedicated chefs will craft a customized menu that satisfies everyone's taste buds.
Ambiance that Inspires
Our spacious and beautifully designed venue sets the mood for an unforgettable gathering. With a blend of modern aesthetics and vibrant Korean-inspired decor, we create an atmosphere that is both inviting and stylish. From cozy seating arrangements to elegant lighting, every detail is meticulously thought out to ensure your group dining experience exceeds expectations.
Not only is our venue visually appealing, but it also offers versatility to accommodate different group sizes. Whether you're planning an intimate gathering or a larger celebration, our flexible space can be tailored to meet your specific needs. Our dedicated events team will work closely with you to create a setup that reflects your vision and guarantees a seamless flow throughout the event.
Exceptional Service
At Gochu Korean Tacos, we believe that exceptional service is the cornerstone of a successful group dining experience. Our highly trained staff is committed to providing the highest level of hospitality, ensuring that your event runs smoothly from start to finish.
From the moment you inquire about hosting your private event with us, our events team will be by your side, guiding you through the planning process. We understand the importance of attention to detail, and our experienced event coordinators will assist you in organizing every aspect of your gathering, from menu selection to decor setup.
On the day of your event, our dedicated service staff will be there to cater to your every need, allowing you to relax and enjoy the occasion alongside your guests. Our knowledgeable servers will answer any questions about our menu offerings and provide recommendations to ensure that every guest has a truly memorable dining experience.
Book Your Group Dining Experience Today
Don't settle for ordinary when you can have extraordinary group dining at Gochu Korean Tacos. Our commitment to excellence, delectable menu options, stylish venue, and exceptional service make us the top choice for private events in the area.
Contact our events team today to discuss your requirements, explore our menu options, and secure the perfect date for your upcoming celebration. We look forward to creating an unforgettable dining experience for you and your guests at Gochu Korean Tacos.