Join Gochu Korean Tacos - We're Hiring!
Jan 8, 2023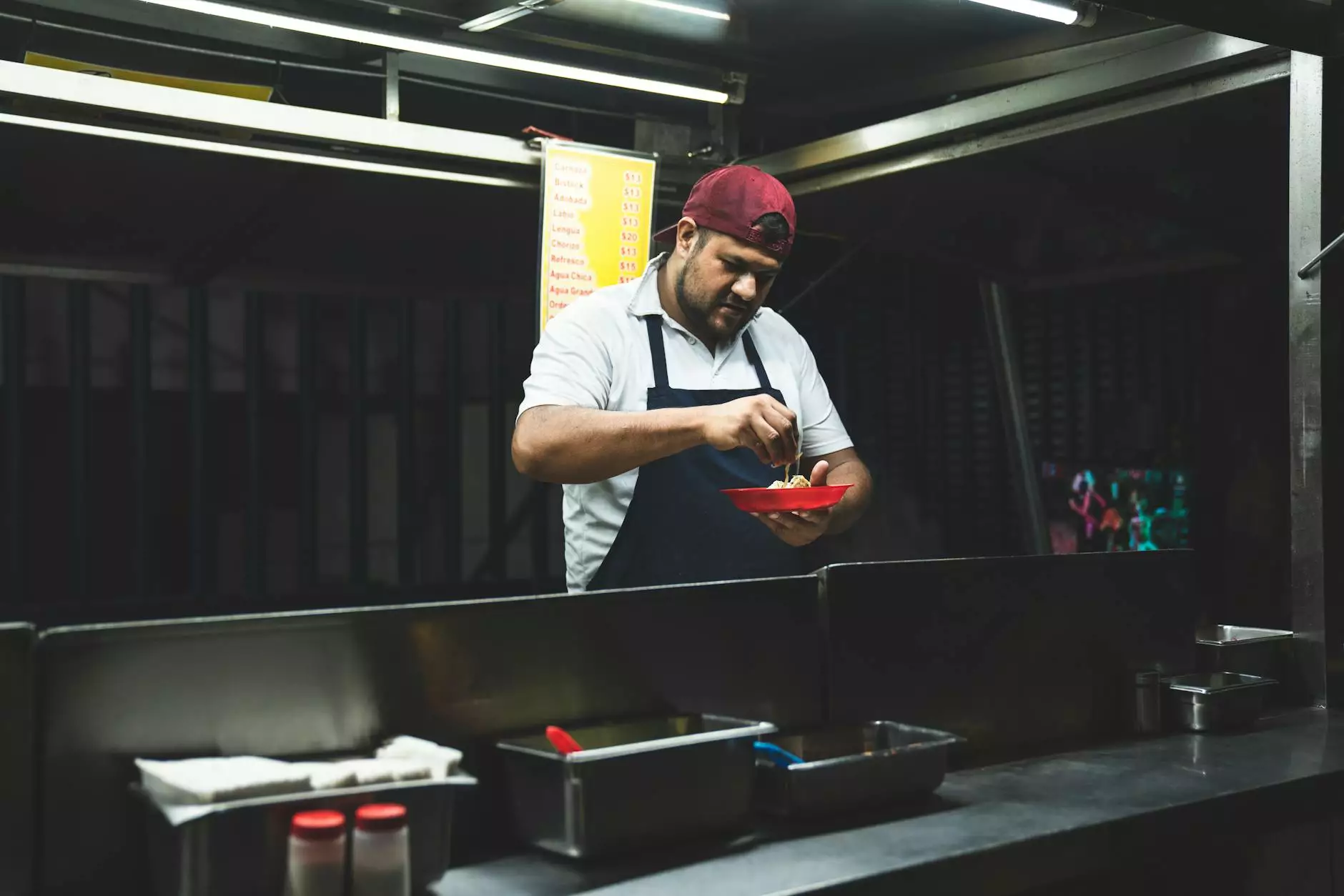 Discover Exciting Career Opportunities in the eCommerce & Shopping - Food & Supplements Industry
Why Work at Gochu Korean Tacos?
At Gochu Korean Tacos, we strive to create an amazing workplace environment that celebrates creativity, teamwork, and growth. We believe that our employees are the heart and soul of our business, and their dedication is what drives our success.
Our Commitment to Excellence
As a leader in the eCommerce & Shopping - Food & Supplements industry, Gochu Korean Tacos maintains a strong commitment to excellence. We constantly innovate and strive for perfection in every aspect of our operations, from crafting mouthwatering tacos to providing outstanding customer service.
Be Part of a Passionate Team
When you join Gochu Korean Tacos, you become part of a team that shares a love for delicious food and a passion for delivering memorable dining experiences. Our diverse and inclusive workplace fosters collaboration, creativity, and personal growth.
Current Job Openings
Are you ready to embark on a rewarding career in the Food & Supplements industry? Browse our latest job openings below:
1. Taco Chef
Create innovative and flavorful taco recipes
Ensure a high standard of food quality and presentation
Collaborate with the culinary team to develop new menu items
Maintain a clean and organized kitchen environment
2. Customer Service Representative
Greet and assist customers in a friendly and welcoming manner
Take orders and ensure accurate and timely service
Answer customer inquiries and provide recommendations
Maintain cleanliness and tidiness of the dining area
3. Delivery Driver
Ensure prompt and safe delivery of orders
Handle cash transactions and manage order receipts
Provide exceptional customer service during deliveries
Maintain cleanliness and upkeep of delivery vehicles
How to Apply
If you're interested in joining our team at Gochu Korean Tacos, we'd love to hear from you. To apply for any of our current job openings, please follow these simple steps:
Visit our careers page at gochutacos.com/careers
Review the job descriptions and select the position you wish to apply for
Submit your updated resume and a cover letter highlighting your relevant experience
We'll carefully review your application and reach out to schedule an interview if you're shortlisted
Join Our Team Today!
Don't miss out on the opportunity to become part of the Gochu Korean Tacos family. Apply now and start an exciting and fulfilling career in the eCommerce & Shopping - Food & Supplements industry. We look forward to receiving your application!

Gochu Korean Tacos 123 Main Street City, State 12345 Phone: 555-123-4567 Email: [email protected]