Cachapa Catira - A Delightful Fusion of Flavors
Nov 22, 2021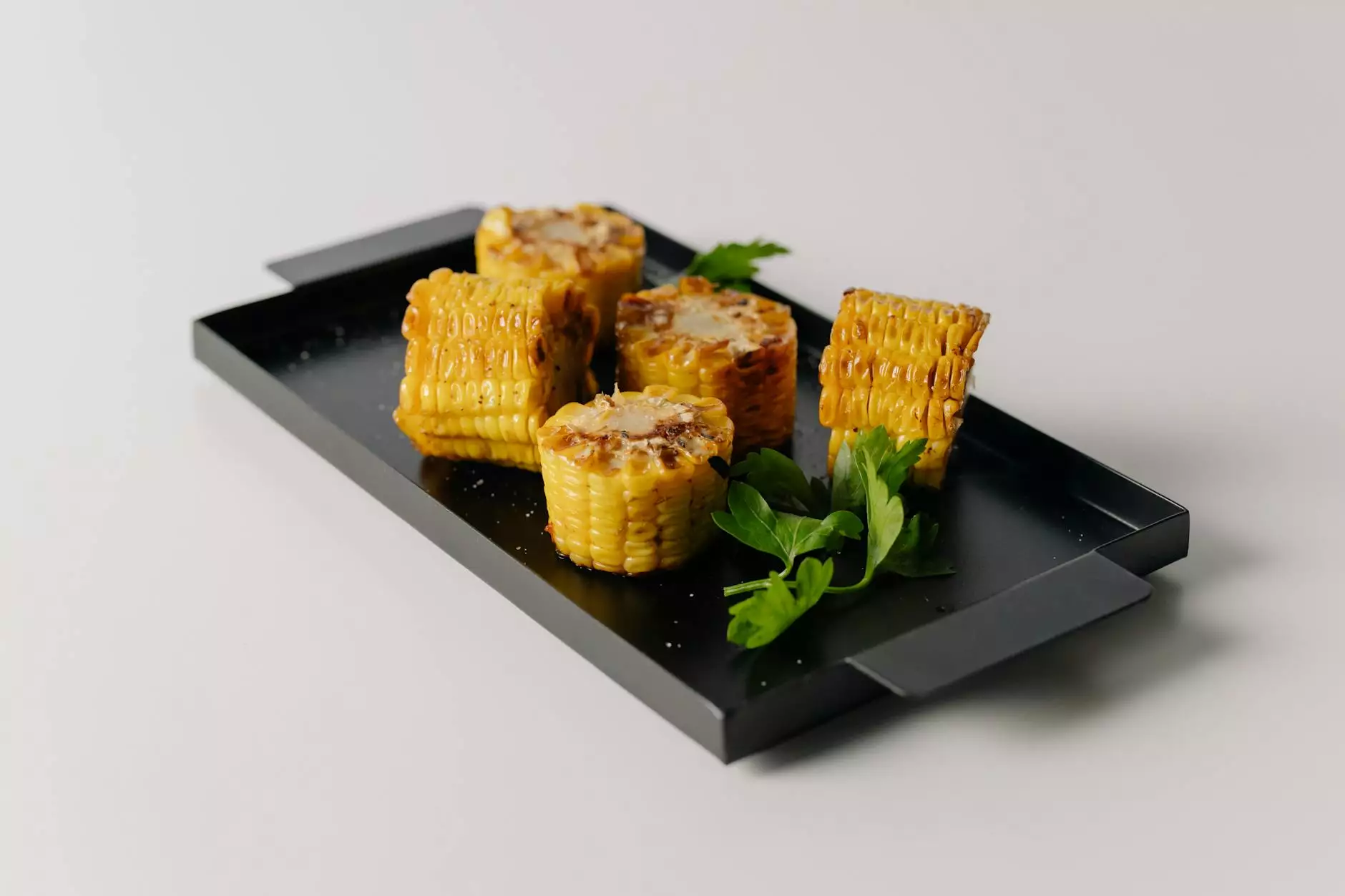 Welcome to Gochu Korean Tacos, your ultimate destination for exquisite fusion cuisine. In this page, we are thrilled to present to you our renowned Cachapa Catira, a Venezuelan delight with a Korean twist. Prepare your taste buds for an extraordinary journey as we take you through the unique combination of flavors and textures that define this mouthwatering dish.
What is Cachapa Catira?
Cachapa Catira is a beloved Venezuelan street food characterized by a tender corn pancake filled with succulent shredded beef, known as "catira" in Venezuela. At Gochu Korean Tacos, we've infused our Cachapa Catira with a touch of Korean-inspired spices and seasonings, creating a truly exceptional culinary experience you won't find anywhere else.
Savoring the Flavors
Each Cachapa Catira at Gochu Korean Tacos is expertly crafted by our skilled chefs using only the freshest ingredients. The fluffy corn pancake serves as the perfect vessel to hold the generous portion of flavorful shredded beef, which is slow-cooked to perfection. The meat is marinated with a blend of tantalizing spices, including hints of gochujang, a Korean chili paste that adds a delightful kick.
The Perfect Blend of Cultures
Our dedication to fusion cuisine is reflected in every aspect of our Cachapa Catira. By combining traditional Venezuelan street food with Korean influences, we aim to bring you a taste sensation that goes beyond culinary boundaries. The harmonious marriage of these distinct flavors creates a one-of-a-kind dish that will tantalize your taste buds and leave you craving for more.
Your Cachapa Catira Experience
Order Online and Enjoy Convenience
At Gochu Korean Tacos, we understand the importance of convenience in today's fast-paced world. That's why we offer a seamless online ordering experience, allowing you to enjoy our delectable Cachapa Catira from the comfort of your own home. Simply visit our website, select your preferred quantity, and we'll take care of the rest.
Pair it with a Refreshing Beverage
To enhance your Cachapa Catira experience, we recommend pairing it with one of our refreshing beverages. Whether you prefer a crisp ginger ale or a tangy Korean-inspired mojito, our extensive drink menu has something to satisfy every palate. Quench your thirst and elevate your dining experience to new heights.
Attention to Detail
At Gochu Korean Tacos, we pride ourselves on providing an exceptional dining experience. From the moment you place your order until the last bite, every detail is meticulously taken care of. You can trust that your Cachapa Catira will be prepared with the utmost care and attention, ensuring that you receive a remarkable culinary delight.
Discover the Fusion Magic
If you're ready to embark on a gastronomic adventure, look no further than Gochu Korean Tacos' Cachapa Catira. Our dedication to blending cultures and flavors shines through in this one-of-a-kind dish. Order now and experience the magic yourself. Indulge in the rich, flavorful combination that will transport your taste buds to new heights.
Unparalleled Quality and Flavor
When it comes to culinary excellence, Gochu Korean Tacos prides itself on delivering unparalleled quality and flavor. Our Cachapa Catira represents the epitome of our commitment to providing a remarkable dining experience. Each bite is an explosion of bold, harmonious flavors, leaving a lasting impression on your palate.
Order Your Cachapa Catira Today
Don't miss out on the opportunity to savor this extraordinary fusion dish. Place your order for the incredible Cachapa Catira from Gochu Korean Tacos today, and let us take you on a journey of culinary bliss. We guarantee an unforgettable dining experience that will keep you coming back for more.
Join the Gochu Korean Tacos Community
Follow us on social media to stay updated with the latest news, promotions, and mouthwatering offerings from Gochu Korean Tacos. Join our community of food enthusiasts who share a passion for exceptional culinary experiences. Connect with fellow foodies and ignite your culinary curiosity with us.
Conclusion
In conclusion, if you're searching for an extraordinary fusion dish that combines the best of Venezuelan and Korean flavors, look no further than Gochu Korean Tacos' Cachapa Catira. Immerse yourself in the unique taste experience that awaits you, coupled with exceptional service and attention to detail. Order online today and embark on a culinary adventure that will leave a lasting impression.