Chicken Mojo Tacos - Food Menu
Sep 13, 2019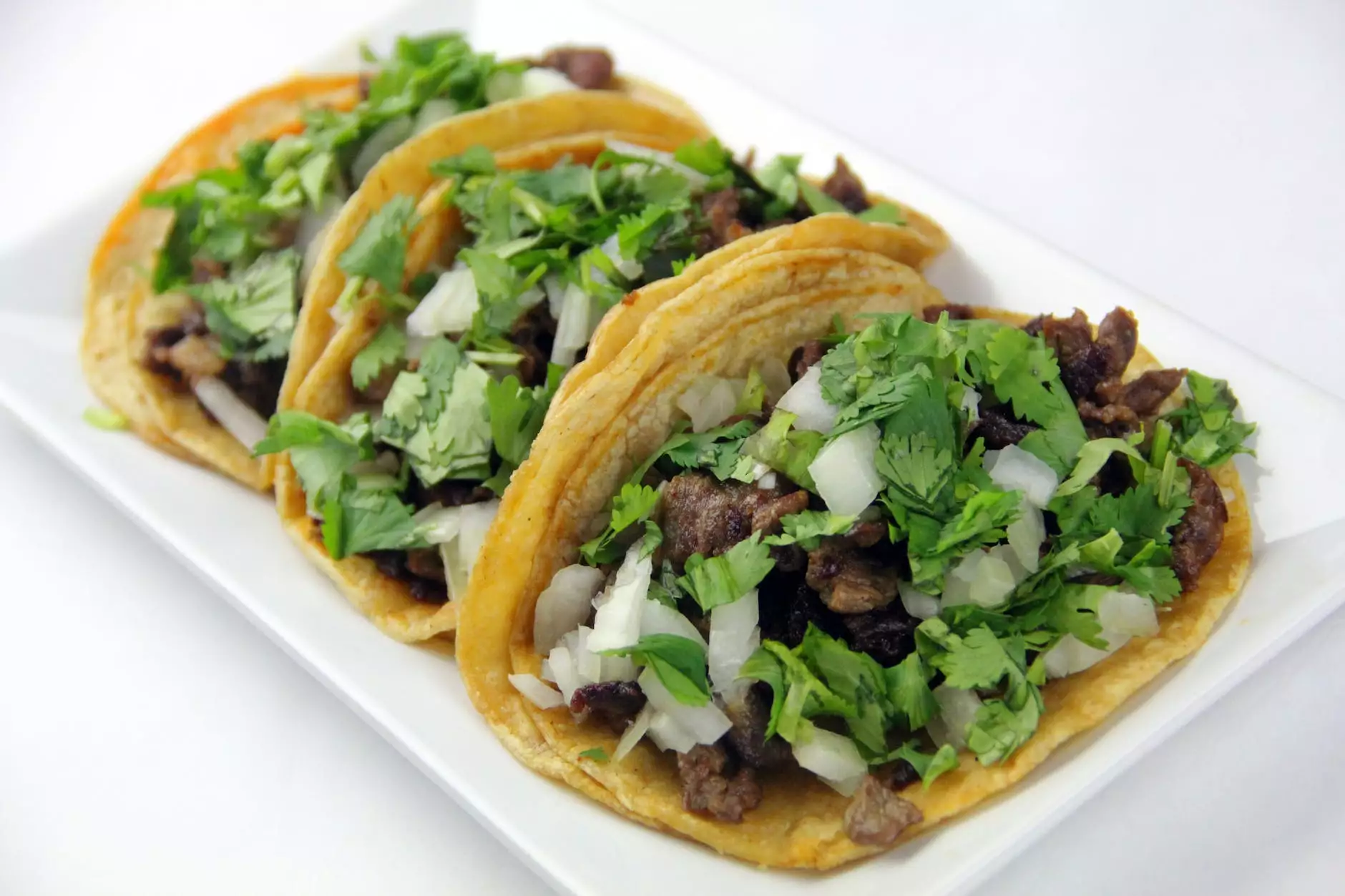 Introduction to Gochu Korean Tacos
Welcome to Gochu Korean Tacos, your premier destination for delectable Korean-Mexican fusion cuisine. We take pride in delivering a unique culinary experience that combines the bold, spicy flavors of Korean cuisine with the zest and vibrancy of Mexican street food.
About Our Chicken Mojo Tacos
At Gochu Korean Tacos, we present to you our mouthwatering Chicken Mojo Tacos. These tacos are a perfect blend of savory, tender chicken and a rich medley of Korean-inspired spices and seasonings. Each bite offers an explosion of flavors that will leave your taste buds dancing with delight.
Ingredients
Our Chicken Mojo Tacos feature only the highest quality ingredients sourced from local farmers and suppliers. We believe in using fresh, organic produce to create a healthier and more flavorful dining experience for our valued customers. The key ingredients of our Chicken Mojo Tacos include:
Marinated chicken
Spices and herbs
Thinly sliced vegetables
Soft tortillas
Gochujang (Korean red chili paste) sauce
Optional toppings: avocado, Korean radish, kimchi, cilantro
The Perfect Combination of Flavors
Our skilled chefs at Gochu Korean Tacos have perfected the art of blending zesty Korean spices with the traditional Mexican taco concept. The chicken in our Mojo Tacos is marinated in a tantalizing mixture of soy sauce, sesame oil, garlic, ginger, and other secret ingredients that give it a unique and robust flavor profile. The result is a harmonious fusion of umami, spice, and tanginess that will transport your taste buds to culinary bliss.
Customization and Toppings
At Gochu Korean Tacos, we understand that personal preferences vary, and that's why we offer a wide range of customizable options for our Chicken Mojo Tacos. You have the freedom to tailor your taco to your liking by choosing from our selection of optional toppings, including fresh avocado, Korean radish, kimchi, and fragrant cilantro. We believe that customization is key to ensuring every customer has a delightful dining experience.
Why Choose Gochu Korean Tacos?
When it comes to Korean-Mexican fusion cuisine, Gochu Korean Tacos sets the standard for excellence. Here's why we stand out from the crowd:
Quality and Freshness
At Gochu Korean Tacos, we prioritize quality and freshness above all else. We source our ingredients daily to ensure that each taco we serve is made with the finest and freshest produce available. Our commitment to using top-notch ingredients guarantees an unparalleled dining experience.
Passion for Flavor
Our team of talented chefs is driven by their passion for flavor. They take pride in creating unique combinations of spices, seasonings, and sauces that elevate traditional recipes to new heights. With our Chicken Mojo Tacos, you can rest assured that every bite will be bursting with unforgettable taste.
Exceptional Customer Service
At Gochu Korean Tacos, we believe in providing our customers with exceptional service from the moment they walk through our doors. Our friendly and knowledgeable staff is always ready to assist you, ensuring that your dining experience is nothing short of exceptional.
Visit Gochu Korean Tacos Today!
Indulge in the tantalizing flavors of our Chicken Mojo Tacos. Pay a visit to Gochu Korean Tacos and experience the perfect fusion of Korean and Mexican culinary traditions. We guarantee a taste sensation that will keep you coming back for more! Choose quality, choose taste, and choose satisfaction with Gochu Korean Tacos - your ultimate destination for Korean-Mexican fusion cuisine.