Loaded Nachos - Food Menu
Jul 17, 2020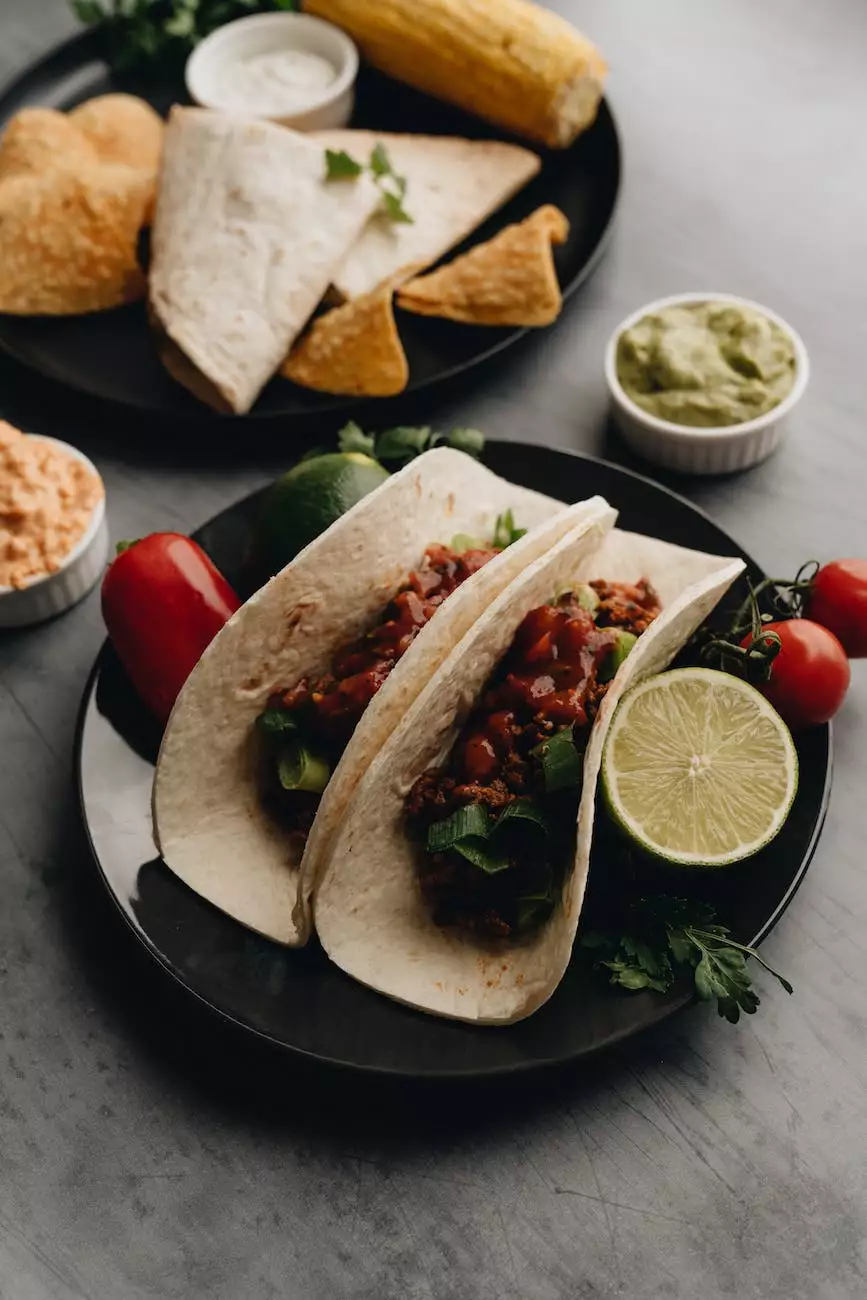 Discover Gochu Korean Tacos' Irresistible Loaded Nachos
Welcome to Gochu Korean Tacos, your ultimate destination for a tantalizing journey through Korean-Mexican fusion cuisine. Our mission is to provide exceptional dining experiences that combine the bold flavors of Korean cuisine with the classic elements of Mexican street food.
One of our most beloved offerings on the menu is our loaded nachos. Crispy tortilla chips, generously topped with a delightful array of ingredients, create a culinary masterpiece that will leave you craving more. Get ready to indulge in an explosion of tastes and textures.
Unleashing the Flavors
At Gochu Korean Tacos, we believe in using only the finest, high-quality ingredients to craft our loaded nachos. We carefully source fresh produce, authentic Korean spices, and premium meats to ensure that each bite is a burst of flavor.
Choose from an assortment of mouthwatering toppings, including succulent marinated bulgogi beef, tender grilled chicken, or our flavorful tofu for a vegetarian twist. Crisp lettuce, juicy tomatoes, vibrant onions, creamy guacamole, tangy sour cream, and zesty salsa complete the symphony of flavors.
Customizable Nachos
At Gochu Korean Tacos, we understand that everyone has unique taste preferences. That's why we offer the option to customize your loaded nachos to suit your individual cravings. Whether you prefer extra cheese, added jalapeños for a spicy kick, or an extra dollop of guacamole, our talented team will ensure that your nachos are created exactly the way you desire.
Perfect for Any Occasion
Our loaded nachos are a versatile dish that can be enjoyed all year round. Whether you're looking for a satisfying snack while catching up with friends, a quick and delicious lunch option, or a crowd-pleasing appetizer for your next gathering, our loaded nachos are the answer.
Impress your taste buds with the harmonious blend of Korean and Mexican flavors that will transport you to culinary paradise. Our loaded nachos are perfect for sharing or devouring solo with a refreshing beverage from our carefully curated drinks menu.
The Gochu Korean Tacos Difference
What sets Gochu Korean Tacos apart is our commitment to delivering an unforgettable dining experience. Our friendly and knowledgeable staff are passionate about providing exceptional service and ensuring that your meal is nothing short of extraordinary.
From the moment you step into our vibrant and inviting establishment, you will be greeted with warmth and hospitality. Our dedication to creating memorable moments extends beyond the incredible food we serve.
Visit Gochu Korean Tacos Today
Ready to embark on a culinary adventure? Come and experience our loaded nachos for yourself. Visit Gochu Korean Tacos today and discover the vibrant flavors that await you.
Located at 123 Main Street, our restaurant is conveniently situated in the heart of the city. We gladly welcome walk-ins, but if you prefer to secure your table in advance, feel free to make a reservation through our user-friendly online booking system.
Experience the magic of Korean-Mexican fusion cuisine with our tantalizing loaded nachos. Unforgettable flavors and a warm ambiance await you at Gochu Korean Tacos. Join us today!