Gochu Korean Tacos - Quesadila Food Menu
Apr 16, 2020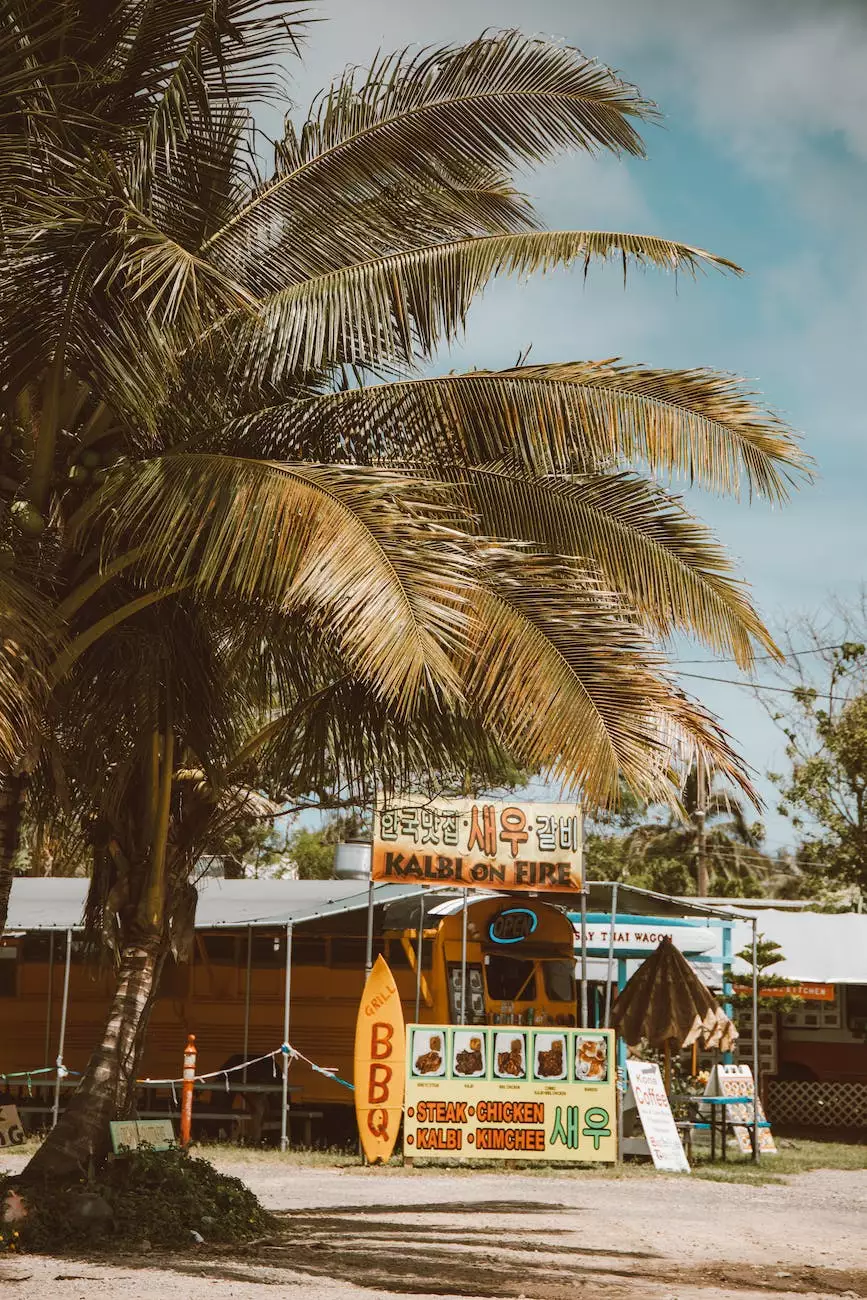 Discover Our Mouthwatering Quesadila Selection
If you're craving a delectable fusion of Korean and Mexican flavors, look no further than Gochu Korean Tacos' quesadila menu. Our talented chefs have created a selection of irresistibly delicious quesadilas that will tantalize your taste buds.
Authentic Ingredients and Bold Flavors
At Gochu Korean Tacos, we believe in using only the finest ingredients to deliver a truly authentic and unforgettable dining experience. Our quesadilas are crafted with care and a passion for flavor. We combine fresh, locally sourced produce with high-quality meats and a unique blend of spices to create bold and mouthwatering combinations.
Menu Highlights
Our quesadila menu features an array of tempting options. Each quesadila is carefully prepared with attention to detail, ensuring a perfect balance of textures and flavors. Here are some of our menu highlights:
The Gochu Special
Indulge in our signature quesadila, 'The Gochu Special.' This mouthwatering creation combines tender marinated beef, melted cheese, sautéed onions, and our secret spicy sauce. The combination of flavors is simply divine, and it's a favorite among our loyal customers.
Vegetarian Delight
For our vegetarian friends, we offer a delightful and flavorful option. Our Vegetarian Delight quesadila features a medley of fresh vegetables, including grilled peppers, onions, mushrooms, and zucchini. We enhance the flavors with our special seasoning blend and top it off with gooey melted cheese.
Spicy BBQ Chicken
If you crave a little heat, our Spicy BBQ Chicken quesadila is sure to satisfy. We marinate succulent chicken in a spicy BBQ sauce and grill it to perfection. It's then topped with melted cheese, crispy lettuce, and a drizzle of our zesty house dressing. Each bite is a burst of spicy deliciousness.
Visit Our Food Truck or Order Online
Experience the incredible flavors of Gochu Korean Tacos' quesadilas by visiting our food truck located in the heart of Orlando. Enjoy your quesadila creations on the go or in our cozy outdoor seating area. If you prefer, you can also order online for pickup or delivery. We strive to make it as convenient as possible for you to enjoy our mouthwatering dishes.
Why Choose Gochu Korean Tacos?
Fusion of Korean and Mexican Flavors: Our quesadilas offer a unique blend of two beloved cuisines, resulting in an explosion of flavors that will leave you craving more.
Premium Ingredients: We source only the highest quality ingredients to ensure the superior taste and freshness of our quesadilas.
Creative Menu: Our chefs constantly innovate to bring exciting new flavors and combinations to our menu, providing a dining experience like no other.
Convenient Location: Our food truck is conveniently located in Orlando, making it easy for locals and visitors alike to enjoy our mouthwatering quesadilas.
Online Ordering: Order your favorite quesadila online for quick and easy pickup or delivery, allowing you to satisfy your cravings without any hassle.
Exceptional Customer Service: We believe in providing exceptional customer service and creating a welcoming atmosphere for all our guests.
Indulge in Quesadila Perfection
Experience the gastronomic delight that awaits you at Gochu Korean Tacos. Our quesadilas are the perfect combination of flavors, textures, and creativity. Don't miss out on this unforgettable culinary experience. Visit our food truck in Orlando or order online now!