Pennie's All American Smash Burger - Food Menu
Oct 5, 2021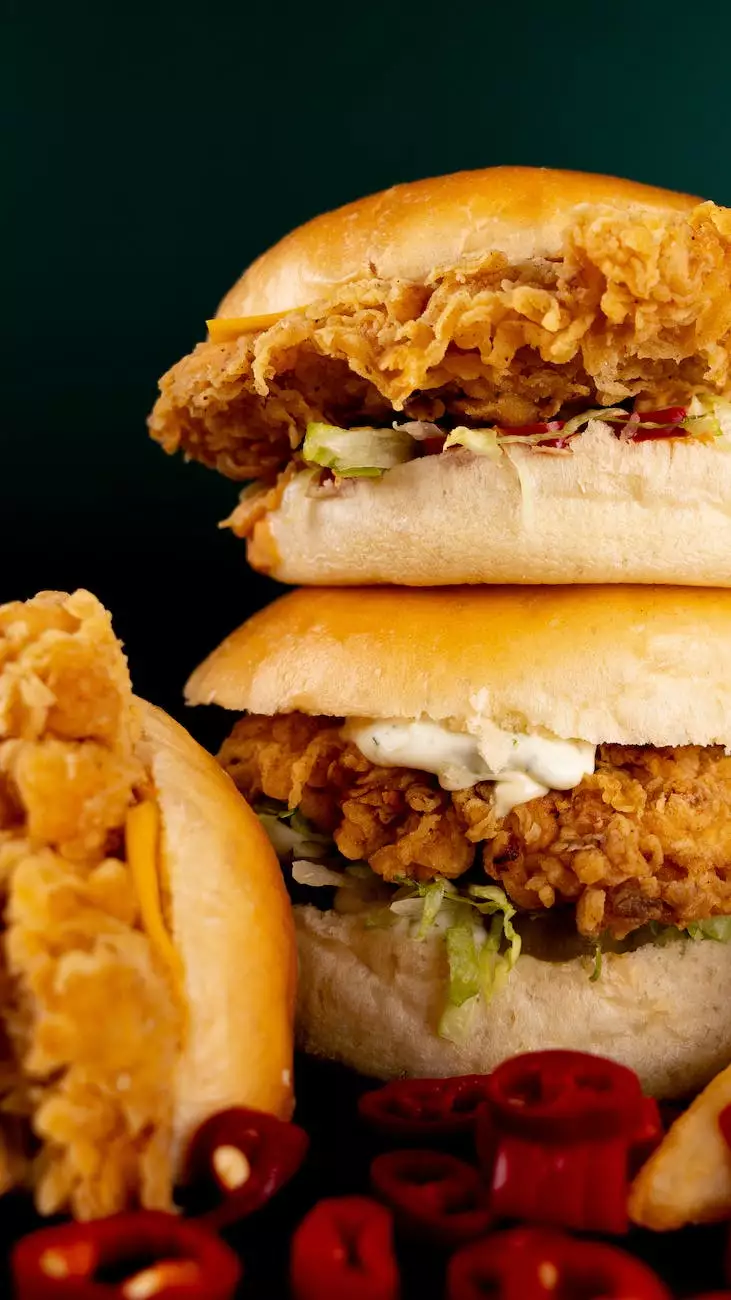 Indulge in the Flavors of America at Gochu Korean Tacos
Welcome to Gochu Korean Tacos, your ultimate destination for mouthwatering delights. We proudly present to you our renowned Pennie's All American Smash Burger, a culinary masterpiece that combines traditional American flavors with a unique twist. Savor the exquisite taste of our carefully crafted smash burger which will surely exceed your expectations and leave you craving for more.
The Perfect Combination of Flavors
Our Pennie's All American Smash Burger is a true representation of America's rich culinary heritage. Each bite invites you to experience the harmony between premium-quality ingredients and expert craftsmanship. We meticulously select the finest beef, ground to perfection, ensuring a juicy and flavorful burger that will transport your taste buds on a flavor-packed journey.
At Gochu Korean Tacos, we believe in preserving the authenticity of the classic American smash burger while adding our own twist inspired by Korean culinary traditions. The result is a symphony of tastes that fuse together in perfect harmony, leaving you with a truly unforgettable dining experience.
Unleash the Flavorful Goodness
Our Pennie's All American Smash Burger is expertly prepared using a traditional technique that involves smashing the ground beef onto a hot griddle. This process locks in the natural juiciness and creates a mouthwatering sear, adding a delightful crunch to each bite. The combination of the caramelized crust and the tantalizing flavors of the beef creates a burst of flavors that harmonize with every ingredient in the burger.
A Taste Adventure for Every Palate
What sets our Pennie's All American Smash Burger apart is the ingenious combination of hand-picked ingredients that enhance the flavors to perfection. With a fluffy brioche bun that embraces the juicy patty, accompanied by a slice of melted exceptional cheddar cheese, crispy lettuce, vine-ripened tomatoes, and our secret sauce, every ingredient is carefully chosen to complement each other and take your tastebuds on a delightful journey.
For those seeking an extra kick of flavor, we offer a selection of unique add-ons and toppings, including tangy pickles, crispy bacon, caramelized onions, and spicy jalapeños. Customize your Pennie's All American Smash Burger to your heart's content and savor a truly personalized dining experience.
A Burger Worth Remembering
At Gochu Korean Tacos, we pride ourselves on delivering an unforgettable dining experience that keeps our guests coming back for more. Our Pennie's All American Smash Burger is the perfect embodiment of our commitment to exceptional quality and taste. From the first bite to the last, each mouthful will transport you to a world of epicurean delight.
Join Us at Gochu Korean Tacos
Ready to embark on a culinary adventure? Look no further. Come and experience the tantalizing flavors of our Pennie's All American Smash Burger at Gochu Korean Tacos. Our warm and inviting ambiance, coupled with our friendly staff, ensures that your dining experience will be an absolute delight.
Visit us today and discover why Pennie's All American Smash Burger has become a customer favorite. Prepare yourself for a symphony of flavors that will leave you craving for more.
Experience the Best American Smash Burger Today
Indulge in the flavors of America at Gochu Korean Tacos. Trust us, our Pennie's All American Smash Burger is an experience worth savoring. Join us and discover the perfect combination of flavors that will satisfy your cravings, surpass your expectations, and tantalize your taste buds.
Don't miss out on this gastronomic masterpiece. Head over to Gochu Korean Tacos and indulge in the best American smash burger you'll ever taste!