Welcome to Gochu Korean Tacos - Restaurant Menu
Jun 1, 2021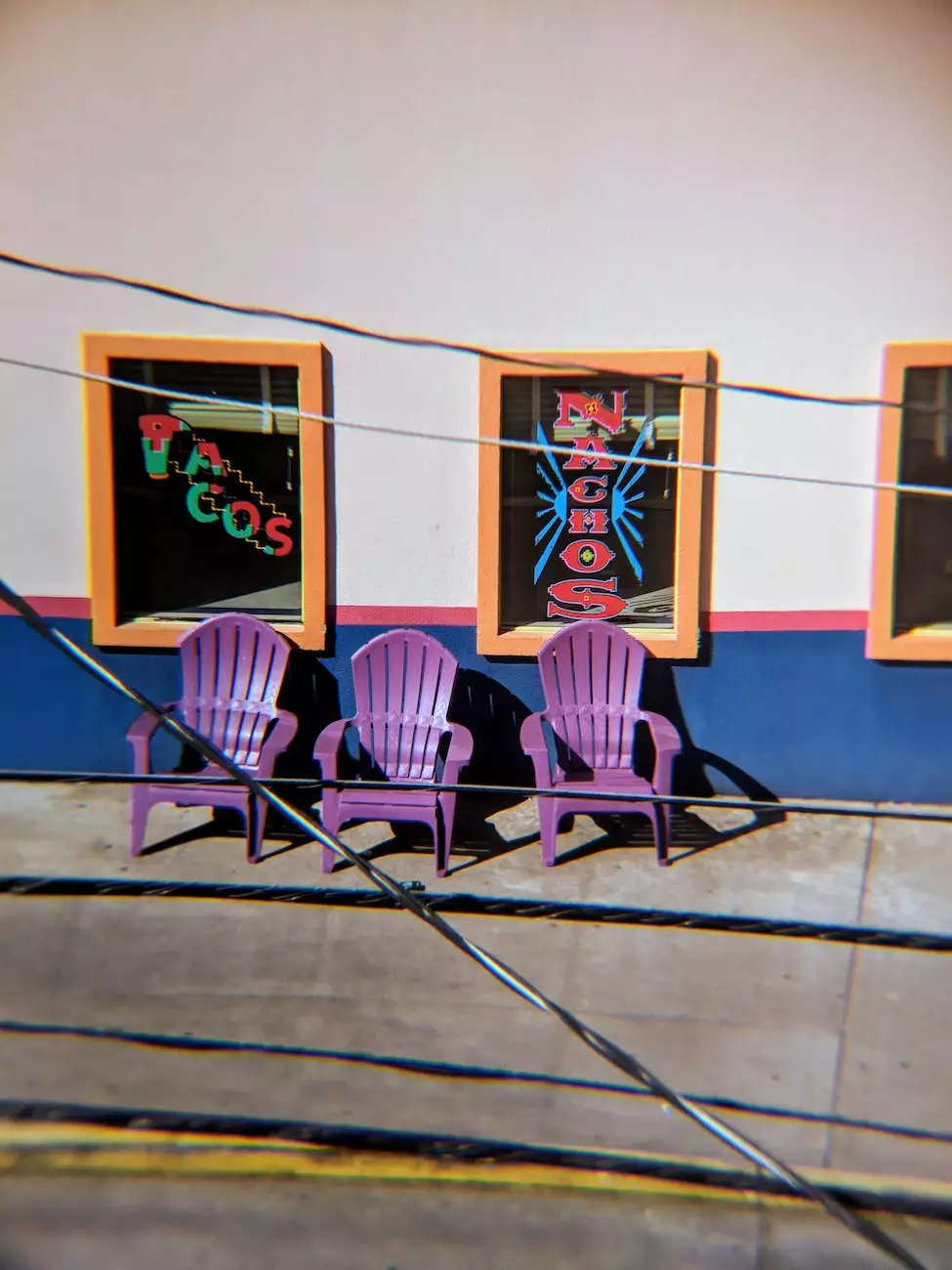 Experience the Flavors of Korea
At Gochu Korean Tacos, we take pride in offering a diverse and tantalizing menu that combines traditional Korean cuisine with the convenience of a handheld taco. Our restaurant menu guarantees a unique and unforgettable dining experience for both Korean food enthusiasts and taco lovers alike.
Delicious Offerings
Authentic Korean Tacos
Prepare your taste buds for a burst of flavor with our signature authentic Korean tacos. Each taco is carefully crafted using only the freshest ingredients and traditional Korean seasonings. Whether you prefer a classic beef bulgogi taco, spicy pork, or tender tofu, our menu has something to satisfy every craving.
Customizable Fillings
With Gochu Korean Tacos, your dining experience is completely customizable. Choose from a variety of mouthwatering fillings such as marinated chicken, savory mushrooms, crispy kimchi, or refreshing pickled vegetables. Create your perfect combination and elevate your taco experience to new heights.
Flavorful Side Dishes
Complement your main course with our delectable side dish options. From kimchi fried rice to spicy cucumber salad, our menu offers a diverse selection of traditional Korean side dishes to enhance your meal.
Vegetarian and Vegan Options
We understand the importance of catering to all dietary preferences. That's why we offer a range of vegetarian and vegan options to ensure everyone can enjoy the flavors of Korea. From tofu tacos to vegetable bibimbap, our vegetarian and vegan dishes are bursting with flavor and creativity.
Unforgettable Dining Experience
Casual and Welcoming Ambience
Step into our modern and inviting restaurant and be greeted by our friendly staff. Our warm and relaxed atmosphere is perfect for enjoying a meal with friends, family, or colleagues. We strive to create a welcoming environment that embodies the essence of Korean hospitality.
Experienced Chefs
Our talented team of experienced chefs brings their passion for Korean cuisine to every dish they create. With years of culinary expertise, they ensure that every taco and side dish is prepared to perfection, delivering an exceptional dining experience that keeps our customers coming back for more.
Fresh and Quality Ingredients
At Gochu Korean Tacos, we believe that great food starts with great ingredients. We source the freshest and highest quality ingredients to ensure that each bite is packed with flavor and authenticity. We take pride in supporting local suppliers and using sustainable ingredients whenever possible.
Excellent Customer Service
Your satisfaction is our top priority. Our dedicated staff is committed to providing attentive and friendly service, making your dining experience truly memorable. Whether you have questions about the menu or need recommendations, our team is here to assist you every step of the way.
Visit Gochu Korean Tacos Today
Indulge in the flavors of Korea with Gochu Korean Tacos. Our extensive restaurant menu offers a fusion of authentic Korean cuisine and the convenience of tacos. Whether you're craving familiar flavors or want to explore something new, our diverse offerings are sure to satisfy your taste buds. Join us today at our restaurant and embark on a culinary journey like no other.