Welcome to Gochu Korean Tacos on Philips Highway
Apr 27, 2018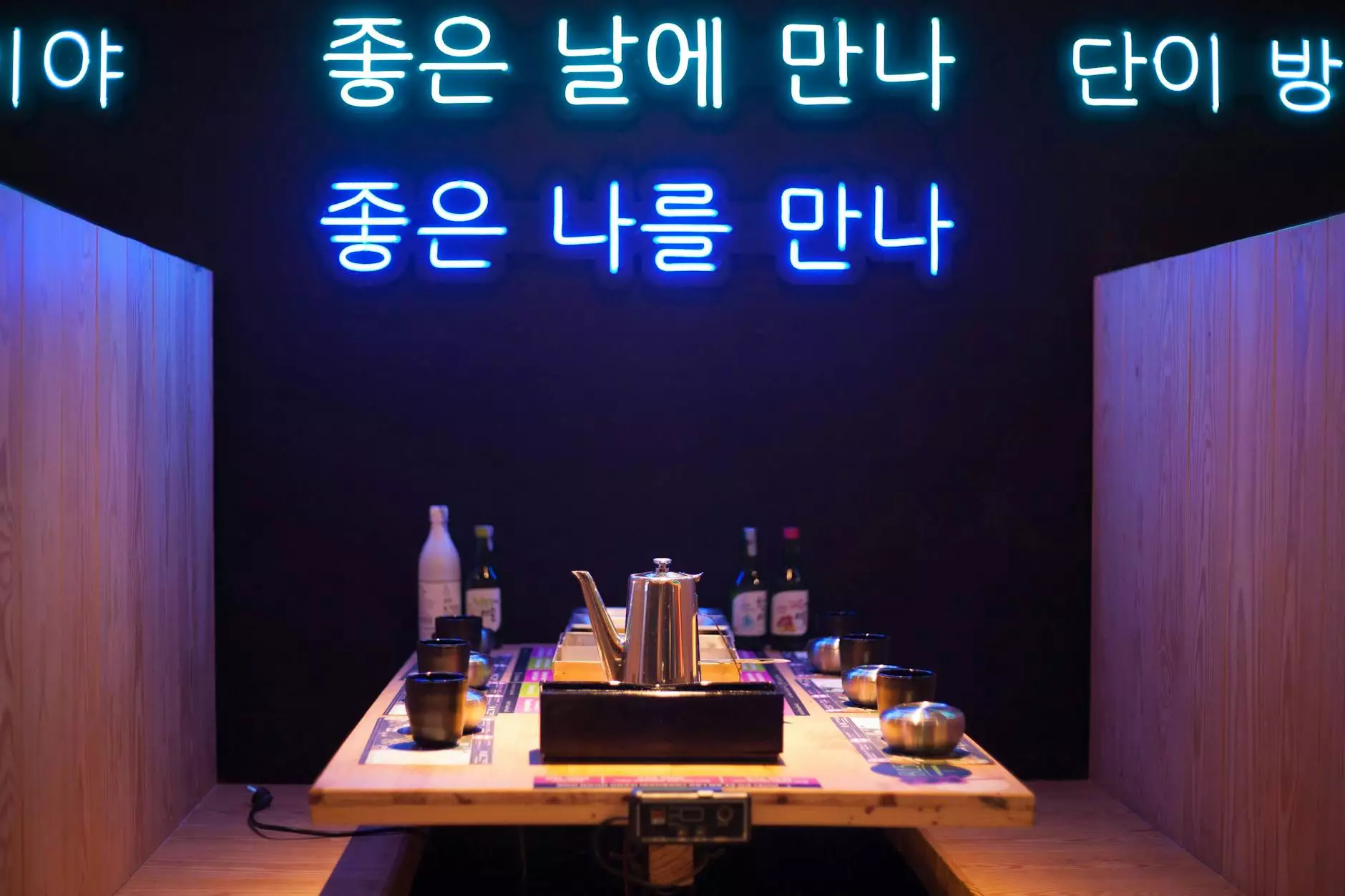 Indulge in the extraordinary fusion of Korean and Mexican cuisine at Gochu Korean Tacos, conveniently located on Philips Highway. Our mouthwatering menu combines the bold flavors of Korea with the beloved concept of tacos to create a unique dining experience like no other.
Unravel the Flavors of Korea
At Gochu Korean Tacos, we take pride in offering an extensive menu that highlights the exquisite taste of Korean cuisine. Our dedicated chefs craft each dish with passion and attention to detail, ensuring every bite is a burst of flavors that will leave you craving for more.
Whether you are a fan of traditional Korean dishes like Bibimbap and Kimchi, or prefer a modern twist with Korean-style BBQ tacos and Korean fried chicken tacos, our menu has something for everyone. We use only the freshest ingredients, sourced locally whenever possible, to deliver the highest quality and authentic taste in every dish.
Delicious Menu Highlights
Here are a few highlights from our menu that will give you a glimpse of the delectable treats awaiting you at Gochu Korean Tacos:
Bulgogi Tacos: Tender marinated beef, caramelized to perfection, wrapped in a warm tortilla with a tangy sauce and crisp veggies.
Kimchi Fried Rice: A flavor-packed combination of savory fried rice, spicy kimchi, and your choice of protein.
Dakgangjeong: Crispy Korean-style fried chicken tossed in a sweet and spicy glaze, a delightful balance of flavors and textures.
Bibimbap: A beloved Korean classic, a bowl of steamed rice topped with sautéed vegetables, gochujang sauce, and your choice of protein.
Vegetarian Options: We also offer a range of vegetarian options, such as our flavorful tofu tacos and veggie-packed bibimbap.
Convenient Online Ordering
Ordering from Gochu Korean Tacos is quick and convenient. With our user-friendly online ordering system, you can browse our menu, customize your order, and have your delicious meal prepared and ready for pick-up or delivery in no time.
Simply visit our website, select your desired items from our menu, and proceed to check out. We offer secure payment options and provide real-time updates on the status of your order, ensuring a hassle-free experience from start to finish.
Exceptional Customer Service
At Gochu Korean Tacos, we prioritize customer satisfaction above all else. Our dedicated team is committed to providing exceptional service and ensuring that your dining experience is nothing short of extraordinary.
Whether you have questions about our menu, need assistance with your order, or want to share any special requests or dietary requirements, our friendly staff is always ready to assist you. We value your feedback and strive to make every visit to Gochu Korean Tacos a memorable one.
Visit Gochu Korean Tacos Today
Ready to embark on a culinary journey that fuses the best of Korean and Mexican cuisines? Look no further than Gochu Korean Tacos on Philips Highway. Our exquisite flavors, exceptional service, and convenient online ordering make us the go-to destination for satisfying your cravings.
Plan your visit today and experience the irresistible combination of Korean spices, savory fillings, and the beloved concept of tacos. Join us at Gochu Korean Tacos, where culinary traditions blend to create a one-of-a-kind dining experience.