About Beau's BBQ | Food Truck & Catering
May 8, 2018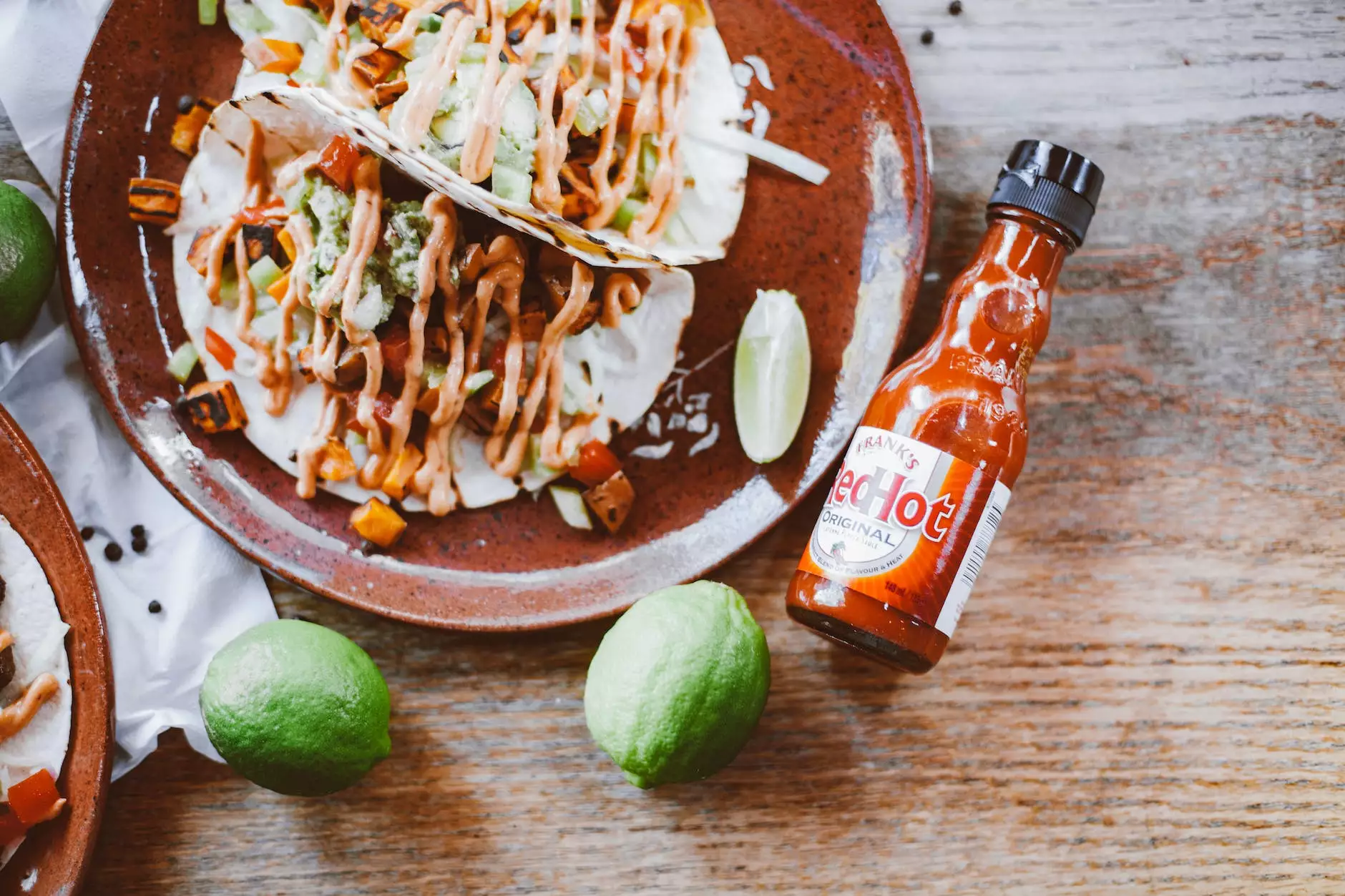 Experience the Flavors of Gochu Korean Tacos
Welcome to the world of Gochu Korean Tacos, home to Beau's BBQ - your ultimate destination for tantalizing flavors and unforgettable culinary experiences. Proudly serving the community as a top-tier food truck and catering service, our mission is to bring the authentic taste of Korean tacos to your doorstep.
Embrace the Gochu Korean Tacos Difference
At Gochu Korean Tacos, we take immense pride in our commitment to excellence. Our expert chefs meticulously craft each taco, infusing them with the perfect blend of traditional Korean spices and modern culinary techniques. Our dedication to using only the finest and freshest ingredients ensures that every bite is an explosion of delectable flavors.
Unparalleled Menu Selection
Our menu boasts an extensive selection of mouthwatering Korean tacos, designed to satisfy both meat lovers and vegetarians alike. Indulge in our signature Beef Bulgogi Taco, featuring tender marinated beef, caramelized onions, fresh vegetables, and our secret homemade sauce - a true crowd-pleaser. For those seeking a lighter option, our Tofu Bibimbap Taco offers a harmonious balance of tofu, crisp vegetables, and zesty kimchi.
Uncompromising Quality
At Beau's BBQ, we are guided by a simple principle - nothing but the best will do. We source our ingredients from trusted suppliers who share our passion for quality. Our meats are carefully selected and prepared to ensure optimum tenderness and flavor. We strive to create an unforgettable dining experience for our customers, each and every time.
Exceptional Customer Service
When you choose Gochu Korean Tacos, not only do you get extraordinary food, but you also receive exceptional service. Our dedicated team goes above and beyond to cater to your needs, ensuring a seamless and enjoyable experience from start to finish. We understand the importance of delivering a memorable event, whether it's a private party, corporate gathering, or community celebration.
Catering for Every Occasion
Allow Beau's BBQ to take your special event to the next level with our professional catering services. We tailor our offerings to suit your specific requirements, providing a diverse range of delectable Korean taco options that are sure to impress your guests. From intimate gatherings to large-scale events, we have the expertise and creativity to transform any occasion into an unforgettable culinary experience.
Contact Us Today
Ready to embark on a gastronomic adventure with Gochu Korean Tacos? Contact us today to book our food truck or inquire about our catering services. Whether you're craving a quick lunch or looking to make a lasting impression at your next event, we have you covered. Join us in savoring the bold flavors and unique fusion of cultures that define the essence of Gochu Korean Tacos.
Remember, when it comes to Korean tacos in this category, Beau's BBQ stands out as a name synonymous with quality, authenticity, and exceptional taste. Don't settle for ordinary - choose Gochu Korean Tacos and elevate your culinary experience to new heights.