Birria Smash Burger - Food Menu
Nov 26, 2019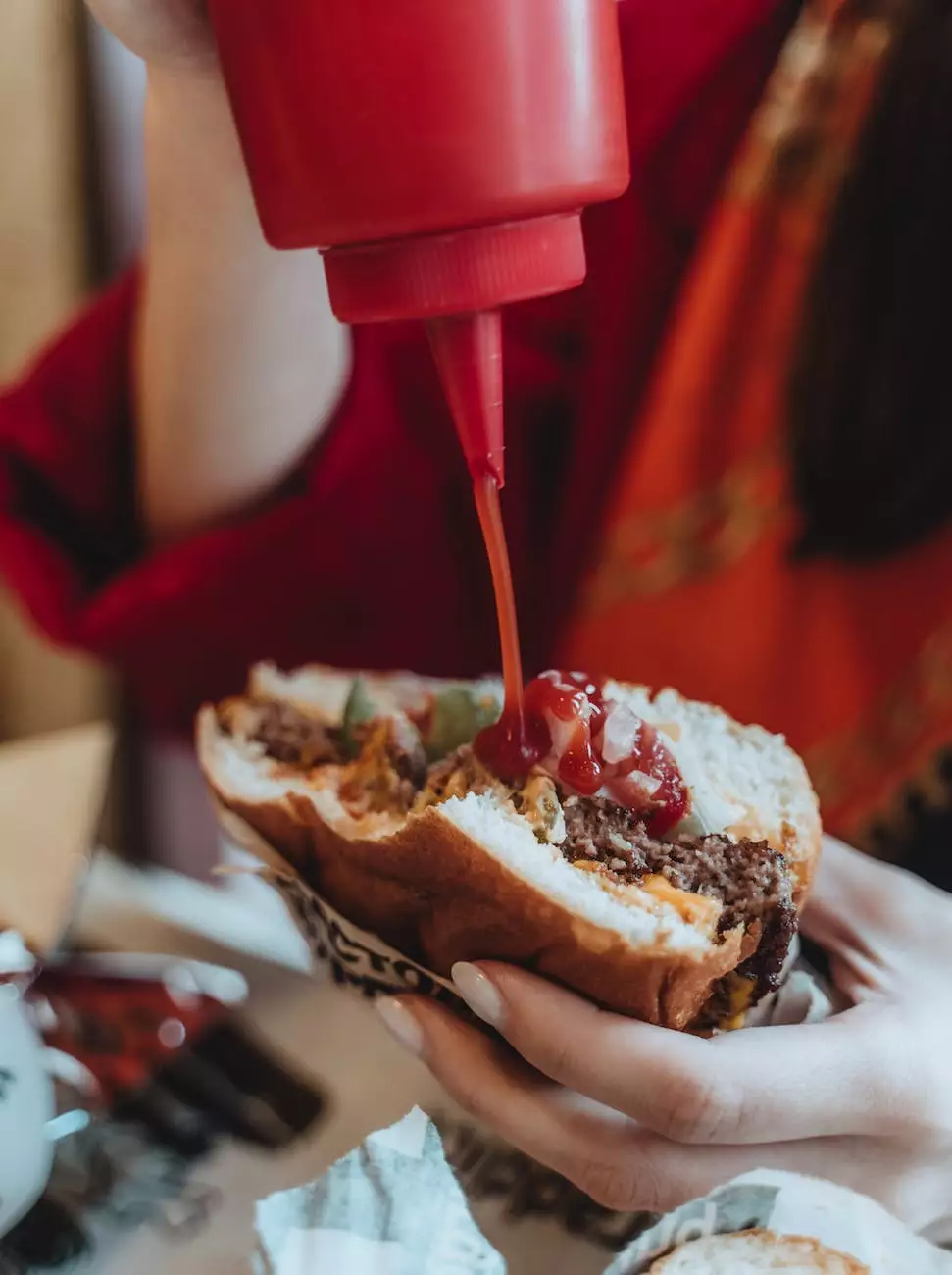 A Unique Twist on the Classic Burger
Welcome to Gochu Korean Tacos, where we bring you the finest fusion cuisine. Our Birria Smash Burger is a culinary masterpiece that takes the traditional burger to new heights. Combining the rich flavors of birria, a traditional Mexican stew, with the juiciness of an American smash burger, this dish will ignite your taste buds and leave you craving for more.
Indulge in Flavors that Delight
Our Birria Smash Burger is carefully crafted using the finest ingredients. We start with a perfectly seasoned patty made from high-quality beef, cooked to perfection and then smashed to create a caramelized crust that locks in the juices. The meat is then topped with a generous serving of birria—a delicious blend of tender beef, aromatic spices, and a savory broth.
Marrying Cultures on Your Plate
At Gochu Korean Tacos, we pride ourselves on our ability to create unique culinary experiences. Our Birria Smash Burger is a prime example of our commitment to blending flavors from different cultures. The combination of the juicy burger patty and the rich, savory birria creates a mouthwatering fusion that will leave you craving for more.
A Perfect Balance of Texture and Taste
Bite into our Birria Smash Burger and you'll experience a symphony of flavors. The tender, juicy patty provides a burst of umami, while the birria adds layers of complexity with its aromatic spices and rich broth. The result is a harmony of textures and tastes that will keep you coming back for another bite.
Elevating Your Burger Experience
At Gochu Korean Tacos, we believe that a great meal should not only satisfy your hunger but also elevate your dining experience. Our Birria Smash Burger does just that. With each bite, you'll discover new dimensions of flavor, making this dish a must-try for burger enthusiasts and food connoisseurs alike.
Visit Gochu Korean Tacos Today
If you're looking for an unforgettable dining experience, visit Gochu Korean Tacos today. Our Birria Smash Burger is just one of the many culinary gems we offer on our food menu. Prepare to be amazed as you explore a menu filled with innovative and delicious dishes, all created with a passion for bringing together the best of different culinary traditions.
Satisfy Your Cravings
Don't miss out on the Birria Smash Burger at Gochu Korean Tacos. Join us and indulge in a fusion of flavors that will leave a lasting impression. Whether you're a burger lover, a fan of Mexican cuisine, or simply looking for a unique dining experience, our Birria Smash Burger is sure to satisfy your cravings and keep you coming back for more.
Experience Fusion Cuisine at Gochu Korean Tacos
Gochu Korean Tacos is your go-to destination for exceptional fusion cuisine. Our dedication to quality, flavor, and innovation sets us apart. Explore our food menu today, and discover a world of exciting tastes and culinary delights. From the Birria Smash Burger to our other mouthwatering creations, every bite is an experience like no other.