Welcome to Gochu Korean Tacos - Food Truck Stops!
Jul 3, 2023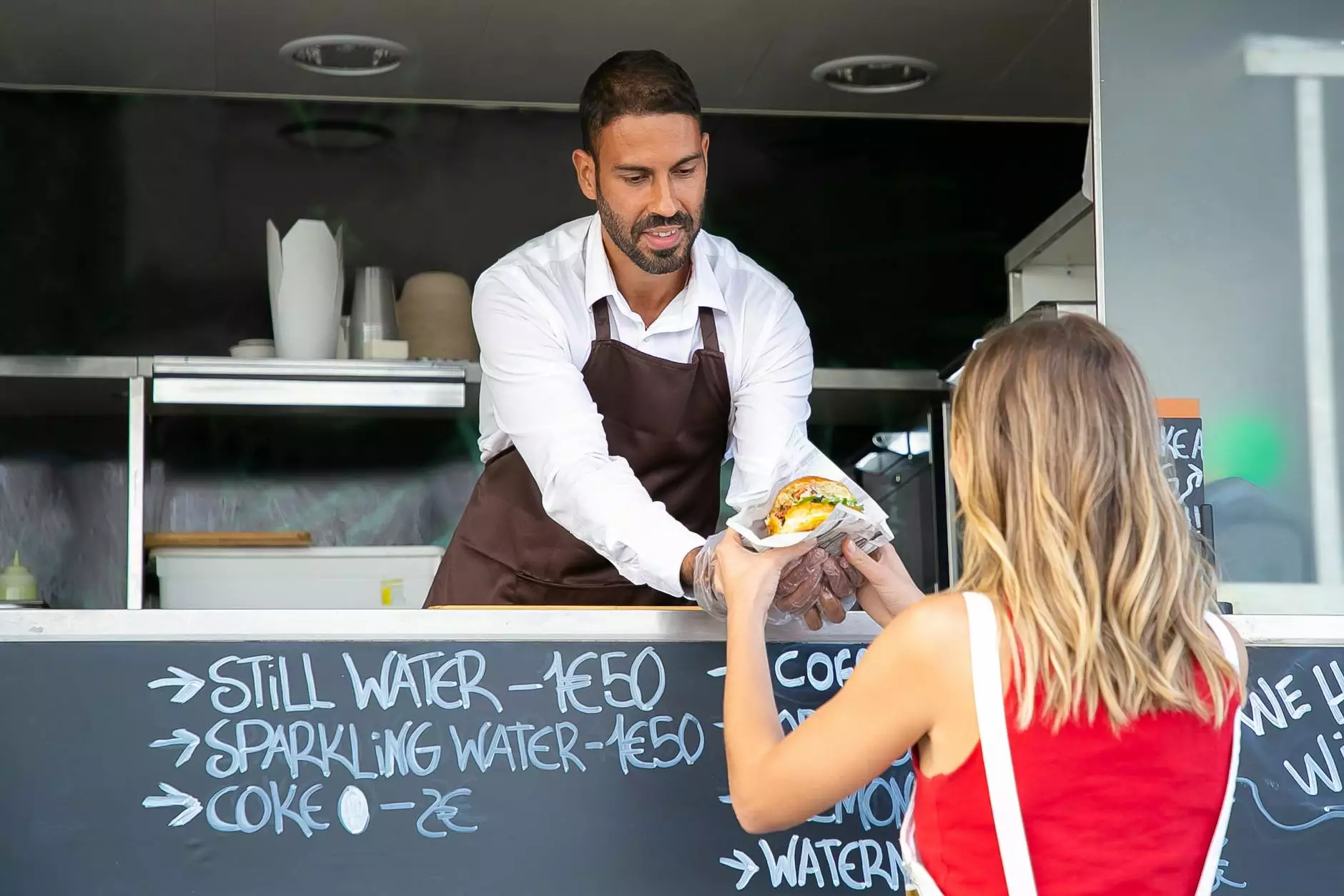 Indulge in an unforgettable culinary experience with Gochu Korean Tacos as we bring the best of Korean street food to your city. Our team combines traditional recipes with a modern twist, delivering mouthwatering flavors that will leave you craving for more. With a focus on quality ingredients, innovative flavors, and exceptional customer service, we take pride in offering an extraordinary food truck experience for all food enthusiasts.
Discover the Best Food Truck Stops
At Gochu Korean Tacos, we understand that finding the perfect food truck stops is crucial for every food lover. We meticulously curate our events to showcase the diversity and richness of Korean cuisine. Whether you're a spice enthusiast, a vegetarian, or simply looking for a unique food experience, our food truck stops have something to offer everyone.
Indulge in Delectable Korean-Inspired Street Food
Our menu features an extensive array of delectable Korean-inspired street food options that will tantalize your taste buds. From our signature Korean BBQ Tacos filled with tender marinated beef, spicy gochujang sauce, and fresh vegetables, to our Kimchi Fries topped with crispy bacon, melted cheese, and tangy kimchi, every bite is a flavor explosion.
For those seeking lighter options, our Bibimbap Rice Bowls offer a nutritious and satisfying meal, combining rice, seasonal vegetables, marinated protein, and a variety of traditional Korean sauces. We also cater to vegetarian and vegan preferences with our Tofu Tacos and Vegetable Dumplings.
Unleash Your Taste Buds at Our Events
Experience the vibrant atmosphere of our food truck stops and join us at our upcoming events. Whether it's a local food festival, a lively street market, or a private function, Gochu Korean Tacos is dedicated to delivering an unforgettable experience for every visitor.
Our skilled chefs and friendly staff ensure that every meal is prepared with love and attention to detail, providing a true taste of Korean culinary traditions. We source our ingredients from local suppliers, ensuring freshness and supporting our community.
Customer Satisfaction is Our Priority
At Gochu Korean Tacos, we always prioritize customer satisfaction. We strive to exceed your expectations with our delicious food, prompt service, and friendly staff. We value your feedback and continuously work to improve our offerings and ensure that every customer leaves with a satisfied smile.
Join the Gochu Korean Tacos Community
Stay connected with us to get the latest updates on our food truck stops, special events, and promotions. Follow us on social media platforms or sign up for our newsletter to never miss an opportunity to savor our delectable Korean-inspired creations.
Ready to embark on a flavorful journey? Visit Gochu Korean Tacos at our upcoming food truck stops and let us ignite your taste buds with our mouthwatering street food. Experience the perfect blend of traditional Korean flavors and modern culinary innovation – only at Gochu Korean Tacos!