Taco Bar Buffet - Gochu Korean Tacos
Sep 6, 2018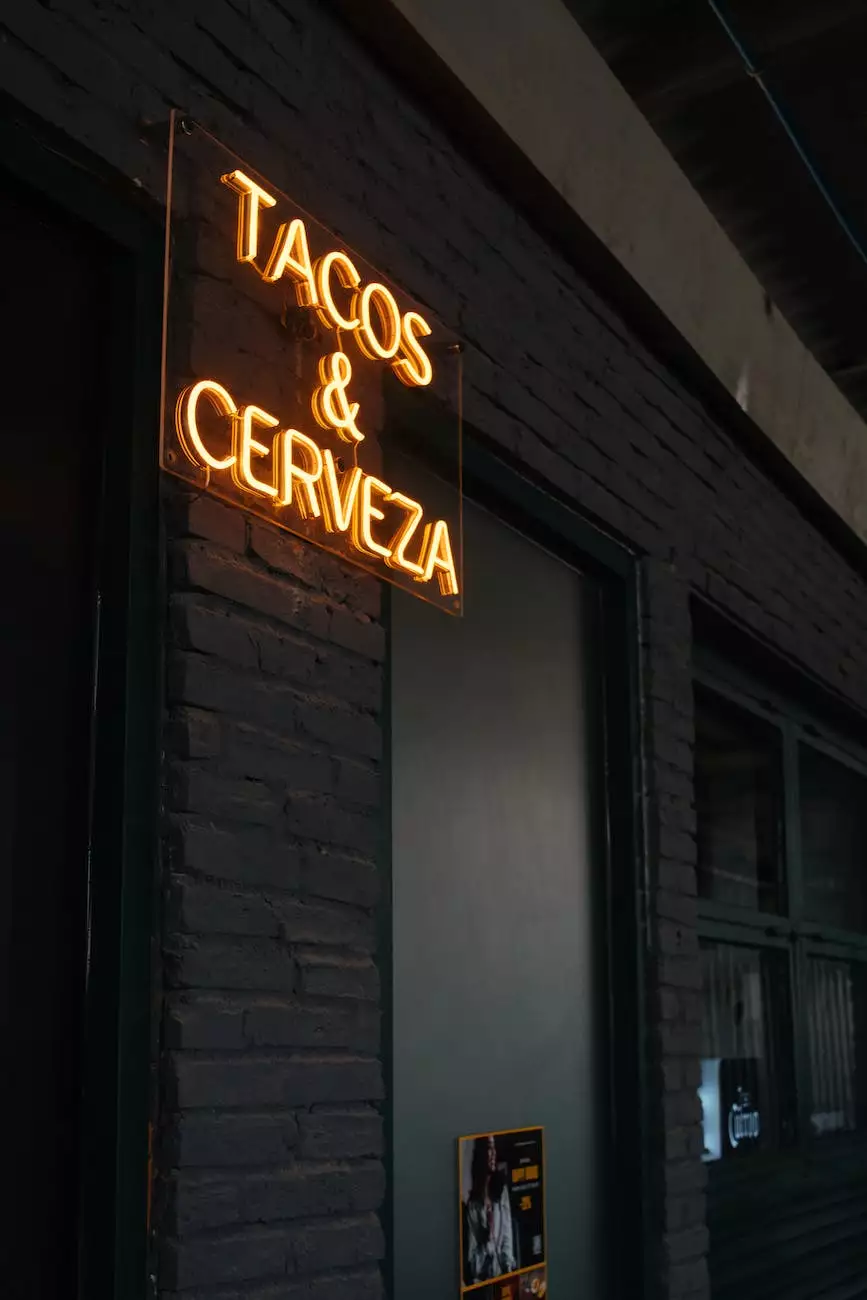 Experience the Ultimate Taco Bar Buffet
Welcome to Gochu Korean Tacos, your go-to destination for an unforgettable Taco Bar Buffet experience. Whether you're planning a corporate event, a birthday party, or a casual get-together with friends and family, our Taco Bar Buffet is the perfect choice to delight your guests.
Indulge in a Variety of Mouth-Watering Tacos
At Gochu Korean Tacos, we take pride in offering an extensive selection of delicious tacos that cater to different taste preferences. Our Taco Bar Buffet includes a wide range of options, each carefully crafted with the finest ingredients and bursting with flavor.
1. Classic Beef Tacos
Our classic beef tacos are a crowd favorite. Tender, marinated beef perfectly seasoned and served in soft, warm tortillas. Top it off with your choice of fresh veggies, zesty Mexican salsa, and creamy guacamole for a heavenly combination.
2. Spicy Chicken Tacos
If you prefer a little heat, our spicy chicken tacos are sure to satisfy your cravings. Succulent chicken marinated in a special blend of spices, grilled to perfection, and served with a kick. Add some crunchy lettuce, tangy chipotle sauce, and pickled jalapenos to take it to the next level.
3. Vegetarian Tacos
We also offer a range of mouth-watering vegetarian tacos, packed with vibrant flavors and fresh ingredients. Enjoy the goodness of grilled vegetables, black beans, and flavorful spices, all expertly combined to create a satisfying vegetarian delight.
Customize Your Taco Bar Buffet
With our Taco Bar Buffet, you have the freedom to create your perfect meal. Our friendly staff will set up a beautifully decorated buffet station, complete with all the fixings and toppings you desire. You and your guests can then customize your tacos just the way you like them.
Expertly Prepared and Catered with Care
At Gochu Korean Tacos, we prioritize quality and freshness in every bite. Each taco is expertly prepared by our skilled chefs, using only the finest ingredients sourced from local suppliers. From tender meats to crispy vegetables, every element is thoughtfully chosen to ensure an exceptional dining experience.
Book Your Taco Bar Buffet Event Today
Ready to impress your guests with an unforgettable Taco Bar Buffet? Contact us today to discuss your event requirements and let our team help you plan a memorable occasion. Whether it's a corporate function, a birthday celebration, or a casual gathering, our Taco Bar Buffet will leave a lasting impression on everyone.
Experience the flavors of Gochu Korean Tacos at our Taco Bar Buffet and discover why we are the go-to choice for food lovers seeking exceptional taste and quality.
Contact us now to book your Taco Bar Buffet event and let us make your next gathering truly special!
Contact Information:
Address: 123 Main Street, Anytown, USA
Phone: (123) 456-7890
Email: [email protected]
Website: gochutacos.com